'Anchorman 2' To Get R-Rated Rerelease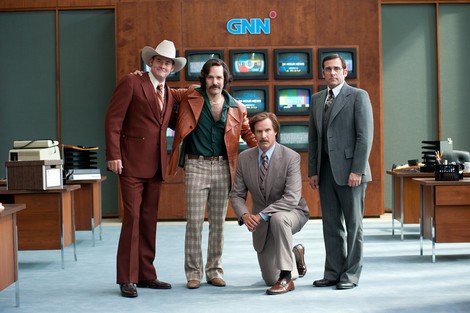 Anchorman 2 is headed back to theaters, but it won't be as classy as before.
Achorman 2: The Legend Continues will get a rerelease in theaters for a single week, with its runtime extended 20 minutes and its theatrical rating changed to "R."
Director Adam McKay told the New York Times, "We started talking and realized, we can replace every single joke in the movie with another joke." Instead of saving the material for the upcoming home release, Paramount executives actually approached McKay and insisted on a second theatrical run.
McKay said, "It's crazy. Normally, you'd think I'd be the one asking for a new release." The rerelease's official title is "Anchorman 2: The Legend Continues: Super-Sized R-Rated Version."
The runtime will be extended to two hours and twenty minutes, and apparently almost every joke in the film is replaced with a newer, raunchier version that was shot at some point during the mostly-improvised film.
The "Super-Sized R-Rated Version" will hit 1,000 theaters February 28, against the likes of Non-Stop and Son of God.