'Anchorman 2' Teaser Trailers Hit The Web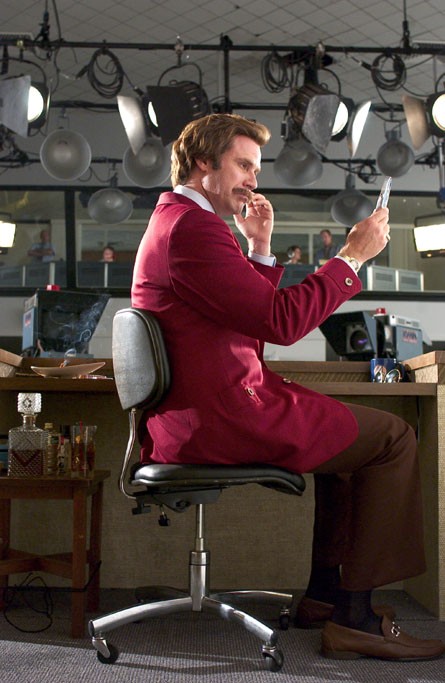 The Channel 4 news team is back! Ron Burgundy (Will Ferrell), Champ Kind (David Koechner), Brian Fantana (Paul Rudd) and Brick Tamland (Steve Carell) have set the stage for the 2013 return of Anchorman in a pair of funny teaser trailers.
No word on if Veronica Corningstone (Christina Applegate) will return, as she's nowhere to be seen. In fact, no footage from the film is in the trailers - just some hilarious dialogue as part of the film's announcement.
While the first teaser is being aired before The Dictator, a second has already hit the web with alternate lines - we wouldn't be surprised with there were a dozen more, since the first film employed so much ad-libbing.