Anatomy Of A TV Season: The Hits & Misses
It's almost May Sweeps, and season finales will be upon us faster than the networks can cancel soaps. Let's break it down, network by network, of what succeeded – and what flopped – this TV season.
NBC
Let's start with the weakest network.  After the 'Jay Leno Show' debacle last season, NBC is still scrambling to find original programming that will net decent ratings. 
'Law & Order: Los Angeles' has proved a disappointment, as evidenced by its massive overhaul and return to floundering ratings.  The comedy 'Outsourced' is on the bubble, and shows such as 'Chase' and 'Undercovers' bombed outright.  Veterans that never brought strong ratings – such as 'Chuck' - are on the verge of cancellation. Promising newbies like 'Harry's Law' have recently dipped in the ratings. Classics like 'The Office' are facing major changes, and the much-hyped 'The Event' continues to embarrass itself, ratings-wise. 
If NBC should have learned anything from 'LOST,' it's that viewers do not stick around after a ridiculously long hiatus.  (As a casual viewer, I nailed a major flaw with 'The Event': while sometimes suspenseful and entertaining, it is utterly humorless.  Why should we care about any of those people?)  NBC certainly has its work cut out for itself for fall 2011 shows.  The days of 'Seinfeld,' 'Friends,' 'Frasier' and a young 'ER' seem so long gone.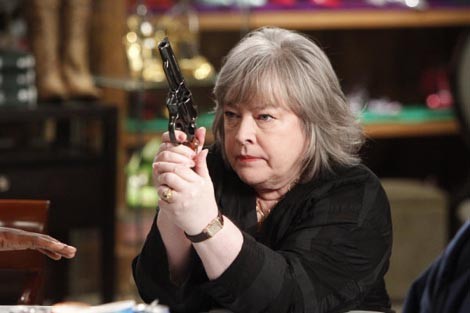 FOX
The network gambled and won with its 'American Idol' reboot.  New judges Jennifer Lopez and Steven Tyler have proved to be charming, and recent criticism that the judges have been waaaaay too kind (and thus, confusing to viewers as to who to vote for – right, Pia?) have only helped it in the ratings. 
Likewise, after an admirable start, 'Glee' – though not a ratings killer – is one of the most buzzed about shows in the world, and will be on the network for some time to come.  The new comedy 'Raising Hope' proved itself in quality and ratings and was thus renewed for season two.  Not so lucky were the quickly cancelled 'Lone Star' and the Will Arnett-Keri Russell starrer 'Running Wilde.' 
The well-reviewed 'Traffic Light' has seen anemic ratings at best, and the new Christian Slater comedy, 'Breaking In,' still has to prove itself without an 'American Idol' lead-in.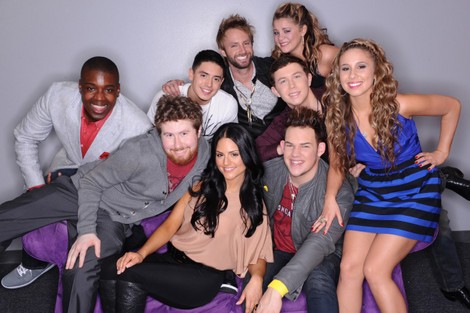 ABC
Remember when this network had breakout hits like 'LOST,' 'Grey's Anatomy' and 'Desperate Housewives'?  Its success has been only marginal since.  This season was so-so: 'Dancing With the Stars' continues to draw (old) viewers, while 'Castle' was renewed early.  'Desperate Housewives' is likely to be re-upped for an eighth season despite a drop in viewership (the only hold-up is contract talks with the main stars). 
New comedies like Matthew Perry's 'Mr. Sunshine' and 'Better With You' have made a mild impression, but are not necessarily expected to survive.  The Tuesday lineup of 'V' and 'No Ordinary Family' failed miserably, and the well-received but gritty 'Detroit 1-8-7' appears unlikely to be back. 
The medical drama 'Off the Map' has underperformed, and the verdict is still out on Dana Delany's 'Body of Proof,' though the show has done well following 'Dancing With the Stars' so far.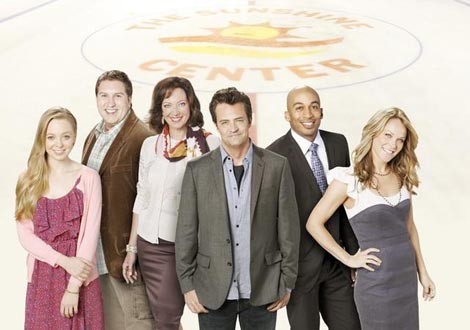 CBS
The top network is in a strange position: it's got a ton of hits (thanks to its crime heavy procedural dramas) but its biggest comedy is perched on a cliff.  The aging 'Two and a Half Men' – despite whatever Charlie Sheen says – is likely to return in the fall without him, and possibly with a new star.  How will it affect the show, and the network?  Time will tell. 
CBS tried out the freshman success 'Mike & Molly' in the same time slot this week, and the result was not promising.  It appears likely 'Two and a Half Men' will be back, but its longevity is precarious.  A likely successor in its Monday time slot (ultimately) is the still-hot 'Big Bang Theory,' which has been a smash on Thursdays.  CBS' dramas have been doing fine, despite some ratings erosion, and its new shows – such as 'Hawaii Five-O' and Tom Selleck's 'Blue Bloods' – will be back. 
Only 'The Defenders' – with ratings NBC would probably kill for – is potentially on the chopping block.  Veteran 'How I Met Your Mother,' which used to be on the bubble year to year, was recently renewed through 2013.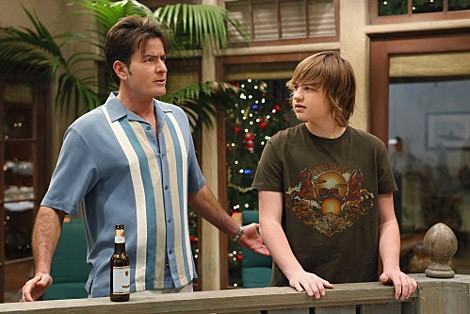 The CW
'America's Next Top Model' is likely to be back despite some viewership problems, and veteran 'Smallville' will finally wrap it up after 10 seasons.  'One Tree Hill' does not look like a good bet to come back, but '90210' does.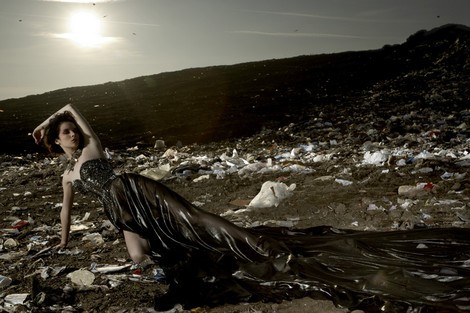 There you have it.  What do you hope will be saved or sacrificed?  Do you think NBC has a shot at returning to the top spot in a couple of years?  Will 'The Office' survive without Steve Carell?  Sound off in the comments.