An Underwear-Clad Kerry Washington Sizzles On The Cover Of Women's Health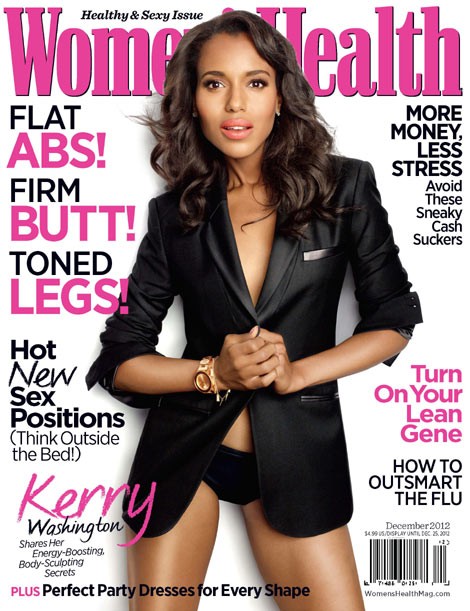 "Scandal" star Kerry Washington is the sexy cover star of the December issue of Women's Health magazine. The actress poses in just her skivvies and a black suit jacket.
Washington plays "fixer" Olivia Pope in the ABC series, which has her running around on the sly with the President of the United States and taking care of problems by high-powered people.
She said about the show, "At the end of the first episode, she's crying in a coat closet alone. I think that's what a lot of us are dealing with in our lives — that we feel like we have to be so tough and so strong and have it all figured out. We live in a world where we do have the ability to be smart, bold, professional, talented women. But we also are vulnerable human beings, you know?"
The actress also stars in the upcoming Quentin Tarantino film "Django Unchained" opposite Jamie Foxx.  She said of preparing for the role: "It's kind of hard to articulate the level of preparation that we all had to do for this film because so much of it was emotional and psychological preparation. It's hard to talk about because we all had to go into a part of American history that is so dark and complicated and fraught with the past sins of this country."
So what would Washington be doing if she wasn't an actress? An elementary school teacher or a yoga instructor.
See more sexy shots of Kerry...