An Open Letter to Lindsay Lohan

Dear
Lindsay
,
Well? What's next? The world is waiting. Remember that little rehab stint and the comeback that typically comes after it?
Everyone is rooting for you. We loved you in
The Parent Trap
- those freckles! The accent! Twins! We loved
Mean Girls
and the adorable-turned-bitchy Cady that you played. Everyone liked the Lindsay with boobs and red hair, and we really couldn't get enough. We couldn't wait to see what grown-up movie you would do next...
Then came
A Prairie Home Companion
,
Just My Luck
,
Bobby
,
Chapter 27
,
Georgia Rule
, and
I Know Who Killed Me
. To break it down: bad, ok, bad, really bad, ugh, oh no, and seriously?
You are currently working on two movies,
Labor Pains
and "Dare to Love Me." One involves you wandering around in a pregnant suit without actually being pregnant, and the second involves the tango. Lindsay, honestly??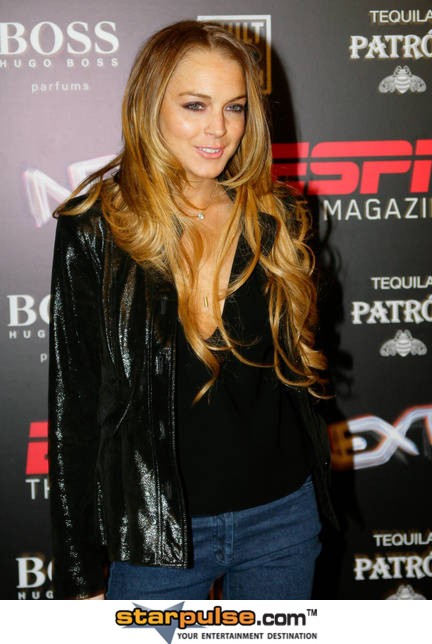 The world was supportive when you decided to make
Samantha Ronson
your "girlfriend." We were OK with that as long as it was healthy for you. Now we see videos of your fights and hear news about you throwing punches in hotel rooms. Also, does SamRon take a good picture, ever? If you are going to have yourself a "lady friend" take a few cues from
Portia De Rossi
and
Ellen DeGeneres
, we love them!
Things not to do after rehab:
1.
Drink (obvious).
2.
Date someone in rehab and expect them not to do a "tell all."
3.
Design a line of leggings.
4.
Design a line of spray tan products.
5.
Dye your hair blonde (it does NOT work for you).
6.
Lose 20 pounds - we will think you are substance abusing again - being stressed out and losing weight from "working" only works if you are actually working.
7.
Fight with your dad over Facebook, that's what cell phones are for.
8.
Allow your "girflriend" to make public statements via Myspace, again use a cell phone or email.
9.
Make bad movies just to work.
10.
Say things like "rehab was a sobering experience." Um, isn't rehab supposed to be a... oh nevermind.
That is all, good luck girl!
P.S.- Those "water" bottles with the clear liquid...NOT FOOLING ANYONE
What would you like to say to Lindsay Lohan? Leave a comment below!
Story by
Kristen Drewry
Starpulse contributing writer