An Intimate Conversation With Matthew Modine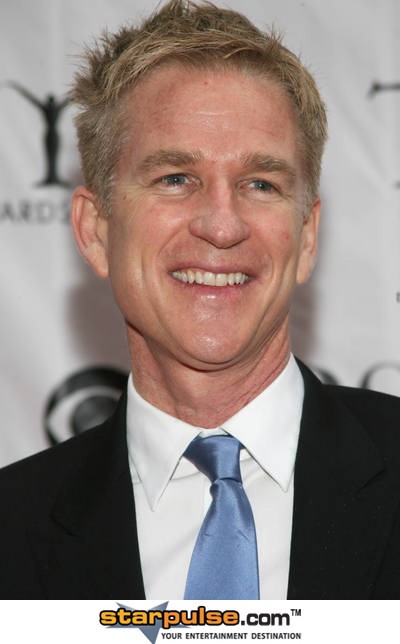 Summer 2012 film blockbuster, "The Dark Knight Rises" which he starred made over one billion dollars. He is part of the filmmaking trinity which embodies the Academy Award nominated classic film, "Full Metal Jacket" and director, Stanley Kubrick who is regarded as one of the greatest filmmakers of all time. The American Film Institute placed "Full Metal Jacket" at #95 in their "AFI's 100 Years...100 Thrills". He is an award-winning actor who has appeared in over fifty feature films, numerous television shows and on the stage throughout the world. It is a tremendous privilege to have a candid interview with actor, Matthew Modine who shares a little about everything with me between filming.
When did you know you wanted to be an actor?
When I was around 10 years old. My father was a Drive-In theater manager. I grew up watching hundreds of movies which I believe influenced me and inspired me to pursue this profession. You have a tremendous career.
Why do you believe you have been so successful?
You have heard it said that luck is actually hard work. This is a fact. Luck equals preparation for when opportunity knocks. I also try hard to remain confident in myself and continue to challenge myself and educate myself. Life is such a brief moment. I want to enjoy it as long as I am blessed to be here.
"Full Metal Jacket Diary" is a book you published several years ago. There were only 20,000 copies published. And now, you have transformed your FMJ Diary in to an iPad app. Tell me about this.
Stanley Kubrick encouraged me to keep a diary and allowed me to take photographs during the filming of "Full Metal Jacket". When I decided to publish the diary and the photos, my goal was to create something Kubrick would think was cool and he would be proud of. I wanted the book to be a collectable and put serial numbers on each of the metal covered copies. The award winning book quickly sold out. A young genius from Apple Computer contacted me and asked if he could transform my book into an iPad app. He promised to make the app something that was awesome and that Kubrick would approve of. The response to the Full Metal Jacket Diary iPad app has been astonishing with a 100% approval rating and remarkable reviews.
You're an advocate for a Green planet. Why are you so passionate about Bicycle for a Day?
The bicycle is one of the most liberating inventions humankind has created. The bicycle is a physical manifestation of democracy. Most trips that we make can easily be made on a bicycle. In other parts of the world, so many people use the bicycle for the commutes to work, school, and for trips to the store. When I am asked if there were one thing I could do to improve the environment I enthusiastically say, "Ride a bicycle. Choosing to ride a bike has an immediate positive impact on the environment and your personal health."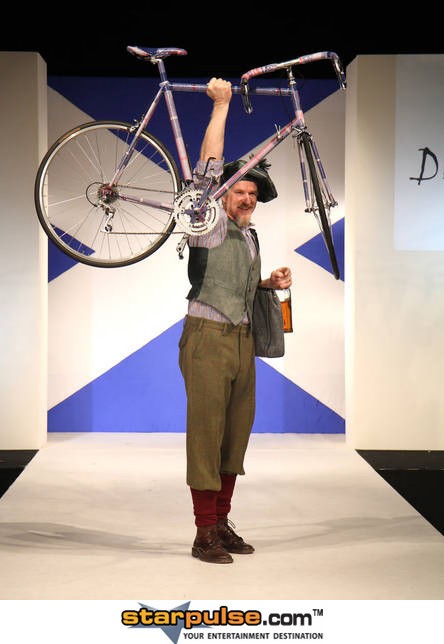 What is your favorite artistic venue? Is it film, the stage, writing? Why?
These are all artistic, creative endeavors and I love each of them. If asked to give up all but one, I would gladly embrace the art of acting for all its rewards.
What has been the most awarding project? Why?
Each of my projects carry with them great awards for me. I believe my best work is ahead of me.
How do you prepare for a role?
Each job is different. Each requires different levels of research and concentration. Understanding a characters motivation, intelligence, desires and fears is where I start my character work.
"The Dark Knight Rises" came out this summer. What social and political statement do you believe the film makes?
I'm so happy to have been invited on the Christopher Nolan leviathan. "The Dark Knight Rises" has joined that unique group of films to gross over one billion dollars at the box office. I'm not sure there is a political statement in the film and if there was I think I would leave that for the audience to define.
What is your secret to a long happy marriage and family?
It's a secret I dare not share. I will say that honesty, patience, sharing, helping, and kindness are all necessary elements for a fruitful and loving relationship.
What is your life mission statement?
That I did what I could to make life on the planet more fair, forgiving and loving than what I was born into. That I did what I could to improve the environment and protect the many diverse species of life we share the earth with for future generations. That I was a good father and a loving husband.