An Intimate Chat With 'Teen Wolf' Star Keahu Kahuanui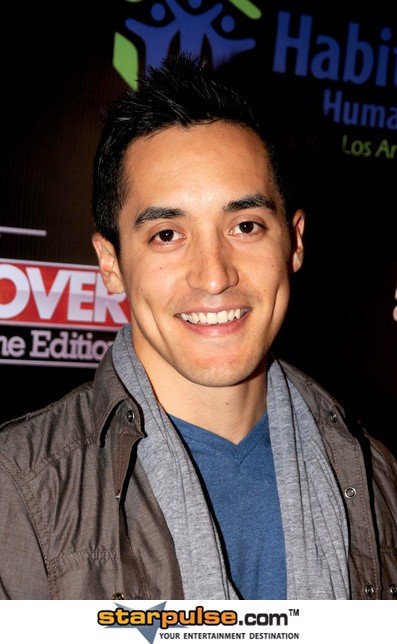 Keahu Kahuanui is the Hawaiian hunk who can currently be seen starring as Danny Mahealani on MTV's hit show, Teen Wolf. He can also be seen on Hawaii Five-O, and The Secret Life of the American Teenager.  His talents and interests are so vast and refreshing. He often geeks out over sci-fi and shows support for the genre, NASA and science in his pursuits. He even appeared on Cocktails to discuss his love of all things nerdy and comics with the legendary Stan Lee.
I recently spoke with Keahu about his acting and other interests.
Please describe what Teen Wolf is about for those who may not be familiar with the show. 
A departure from the movie with Michael J. Fox, Teen Wolf tells the story of how a group of angsty teens deal with werewolves, their supernatural kin and the world of trouble that comes with it, all while trying to still live their lives.  It's a dark twist on a classic movie theme mixed with love, sarcasm and a lot of shirtlessness. 
Who is Danny on Teen Wolf?
He's the best friend, moral compass to the school bully; lacrosse team goalie; boyfriend-seeking, party thrower who works out too much, can't stay out of trouble but, so far, is a likeable fellow misfit at Beacon Hills High.
Who is Cal Litoa Hawaii Five-O?
A stalking, jealous boyfriend, suspected of murdering his girlfriend /coworker when she turns up dead on the North Shore.
Are there any similarities with your characters?
We're all Hawaiian but I don't play lacrosse and I'd like to think I'd be a better boyfriend than Cal Litoa was.
You have a beautiful name. What does your name mean?
Thank you!  I have my family to thank also.  I recently got clarification on the meaning: "Place where the fire gathers."
Tell me about you as a photographer
I started taking pictures when I was around 10 so I have been inadvertently been training my eye for it for years. Traveling gave me a ton of practice as well and the ability, once you learn to properly manipulate and capture light and freeze any moment in time for safe keeping, has always fascinated me.  It started as an escape; getting to look back to happier times when I was feeling down. Now, photography helps me pause, focus and appreciate the different ways the world around me is perceived. 
Do you do your own stunts?
Unfortunately, it can be risky for actors to do too many because if they get seriously injured, production has to stop.  I do what I'm allowed but I gladly let the professional - and often incredibly talented - stunt team to do their jobs.  Even with all their training, they still get hurt.
How did you become a sci-fi geek?
It's true, the Force has been strong with me since I was a kid.  I was a bit of an introvert growing up and I tended to do better in math and science at school so I went with it.  Because some of my at home life was rough and lonely, I often looked to escape into my imagination.  Science fiction provided a deep well to pull from and was something easily accessible to me.
What was it like to work with Stan Lee?
Great words don't do the man justice.  He has a very positive energy, works harder than anyone I know and still has time to appreciate his fans.  I'm happy to have met Stan especially in such an epic period for his creations.
You can find Keahu on Twitter and/or Instagram: @KeahuKahuanui