An Interview With 'Treme's' Colin Walker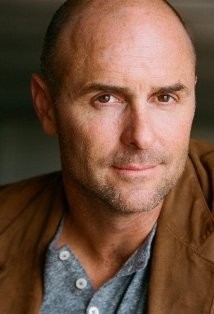 He is now in the number one movie in America.  You've seen him on  HBO's critically acclaimed, Treme.  He could be Academy Award nominee's Ed Harris' brother.  Their similarities makes you do a double take.  Colin Walker star is rising to the top.
I spoke with him about a little about everything.
What inspired you to become an actor?                                                                  
Telling stories and seeing how they can inspire people.  That and the fact that I get to play dress up and pretend - I'm still just a kid at heart having fun.
What is your role in Lee Daniels' The Butler?
I play John Ehrlichman, Chief Adviser of Domestic Affairs to Pres.Nixon (played by John Cusack).  We are discussing Nixon navigating civil rights issues and how to deal with the Black Panthers.
 What was it like to work with an all-star cast?  
It was fun, but truthfully it was just like any other set.  Everyone was there to tell a good story and have fun and do the best they can.  There certainly wasn't any ego or attitude when I was around; it was just a lot of really talented people doing their job.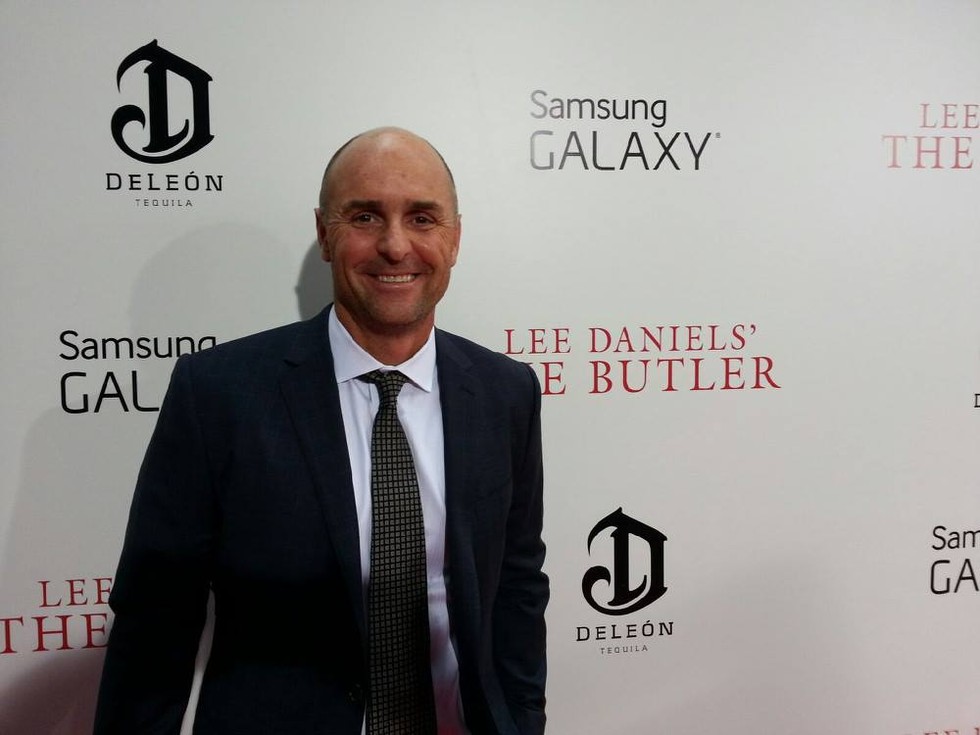 What is the social statement of the film?                                                                  
 Think it's a very creative look at the civil rights movement in America.  This butler has a silent front row seat to the some of the most important decisions of  20th century that affect not only the country, but him personally.  There is a speech that Nelsan Ellis gives in character as Martin Luther King Jr. about the importance of the working class African American and how important they are as well to the civil rights struggle.  I think this speaks volumes as to the "statement" of the film.   I also think it's a story about a father and son at it's core.
As a native of New Orleans, what was it like to go back home to work on Treme?                                                                                  
It was a dream come true.  I was a fan of the show before I got to work on it and I really enjoyed working at home on a show that portrays New Orleans so well.  That and I got to get my fill of plenty of good Gumbo!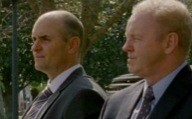 Do you have any insight into Treme's next season?                                             
I can say that it is more exciting than the previous three seasons.  I thought it would just be a wrapping up of things, but it feels much more exciting.  A lot is happening in all the story lines.
With your busy acting schedule, when did you find time to build your house?
 I built it during the writers strike. It gave me an outlet during a slow time.
As a triathlete, how many times have you competed in Ironman?
I've competed in two full Ironman races (2.4 mi swim, 112 mi. bike & 26.2 mi run). About a dozen or so ½ ironman races (where you travel 70.3 mi overall) and countless shorter distance races.
What is your next film, Devil's Due about?
Simply a young couple goes on their honeymoon in the Dominican Republic, have a wild night that gets very dark. When they return, the wife is pregnant and things begin to get even darker from there.
How would you change the world if you had superpowers?
Every child would have food, shelter, safety, education and a reason to laugh every day.
You can stay in touch with Colin by connecting with him via his site to see all his projects and social networks: www.thecolinwalker.com.