An Interview With Lily Kershaw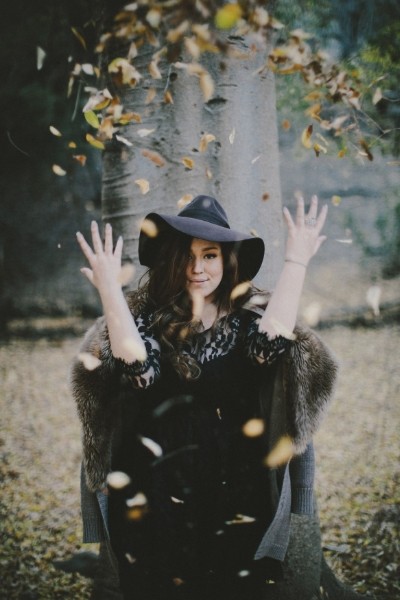 Lily Kershaw is a multi-talented singer/songwriter. Her debut album Midnight in the Garden is a haunting journey of universal truths revealing that darkness coexists with sunshine. Her songs are poetic and introspective with roots in folk music. One of her songs was feautured on a popular CBS long-running hit show. It was there when the audience wanted more of her.
When did you start writing music?
I started writing music at about 13.
How many instruments do you play? 
I play guitar and Piano.
Do you come from a musical family? 
My parents both have good voices, especially my mother, but we aren't a particularly "musical" family.
What's the inspiration for As It Seems?
As it seems was inspired by a troublesome romantic relationship and a simultaneous existential crisis I was experiencing.
What has it been like since your single Ashes Like Snow was seen on this year's Criminal Minds season eight finale?
Things have been wonderful! I was able to get the music out to so many more people than I would have been able to otherwise. Connecting with people through music is extremely important to me.
How did you come to work with director Ben Fee? 
My label in Europe, Capitol Records, put us in touch. I am so glad they did. Ben is a tremendous talent.
How did you come to work with producer John Fields? 
My manager knew of John and thought we would work well together.  John and I completely hit it off.  I love working with him.
Do you have any special plans for the holidays? 
My brother's flying in from Australia and my family is going to go to Big Bear for a few days. It'll be lovely to spend some time with them in a cabin all cozy.
What upcoming tour dates do you have planned? 
I am playing the Mint in LA on January 14 and I am opening for Mason Jennings for a few dates in Texas later in the month!
Stay up to date with Lily by following her on Twitter - her music can be purchased on Itunes.