Amy & Zach Roloff Climb Mount St. Helens In New 'Little People, Big World' Special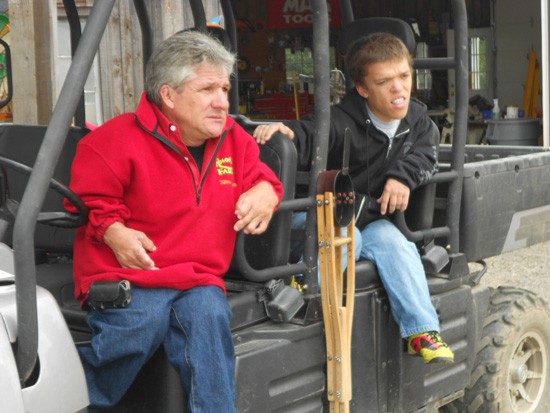 On Tuesday, March 19, at 10/9c, TLC is airing the new special "Little People, Big World: Conquering Mount St. Helens."

Matt and Amy Roloff have a lot of time on their hands after three of their kids have moved out. Feeling restless and needing a challenge, Amy decides to climb Mount St. Helens.  The steep five-mile route goes upwards to 4500 vertical feet, and the most strenuous portions are compounded by boulder fields and shifting volcanic ash.
Matt tries to talk Amy out of the climb. But she enlists Zach to join her and trains rigorously. Matt, meanwhile, decides to cheer up Amy by surprising her with a one-room schoolhouse he'll build himself.

Amy enjoys spending quality time with Zach, and after a month of training, they head out for the climb. With each step upward, Amy has to overcome her nagging feelings of self-doubt.  Next, faced with loose, slippery volcanic ash, she must summon all her strength to fight the urge to quit. 
Matt, meanwhile, finishes the schoolhouse, but when he starts to move it to Western Town, it collides with the barn door and nearly loses its roof.  As Matt races to put the schoolhouse in place and Amy persistently trudges toward the summit, it's apparent neither one is ready to slow down yet.