Amy Winehouse's Parents Visit Tribute Site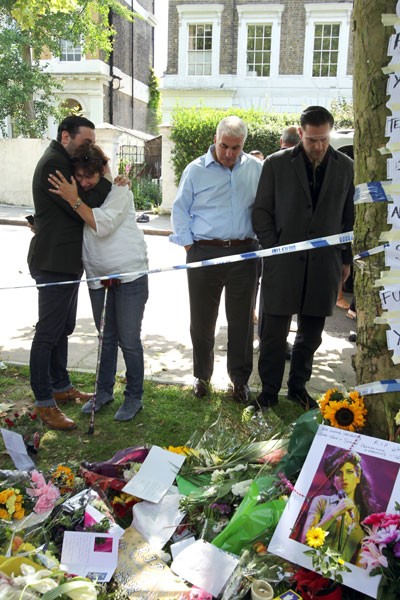 On Monday Mitch and Janis Winehouse read through tributes outside the house of their daughter Amy following her death on Saturday in London. Her father was in the United States preparing for a gig at a Jazz club when his daughter died.
Police were called to the singer's property at approximately 4 p.m. on July 23, and she was dead when they arrived. It's not clear who made the phone call to alert the authorities.
It will take a few days for cause of death to be determined as officials wait for results from toxicology reports.