Amy Winehouse's Brother Says Bulimia Was To Blame For Her Death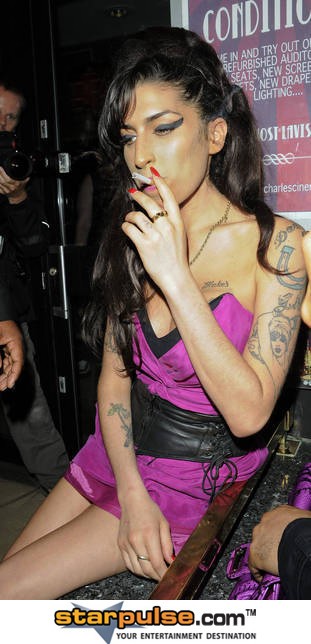 According to Amy Winehouse's brother, bulimia was to blame for her death.

Winehouse passed away almost two years ago in July, 2011 after a drinking binge, and an inquest into her death revealed she suffered alcohol poisoning.
 
Her brother, Alex Winehouse, has now spoken out about his sister's death, and declared an eating disorder was actually to blame for the tragedy.
 
Alex claims the singer struggled with bulimia since she was a teenager, and the condition left her body in a weakened state, more susceptible to the dangers of drinking.
 
However, Alex is convinced the Grammy-winning star would have eventually succumbed to the eating disorder.
 
He tells Britain's The Observer, "She suffered from bulimia very badly. That's not, like, a revelation - you knew just by looking at her... She would have died eventually, the way she was going, but what really killed her was the bulimia... Absolutely terrible. I think that it left her weaker and more susceptible. Had she not had an eating disorder, she would have been physically stronger."
 
Alex reveals his sister first began suffering the condition when she was in her teens, and she used to hang around with a group of girls who all fell victim to bulimia: "(They) were all doing it. They'd put loads of rich sauces on their food, scarf (eat) it down and throw it up. They stopped doing it, but Amy never really did... We all knew she was doing it, but it's almost impossible (to tackle) especially if you're not talking about it. It's a real dark, dark issue."