Amy Winehouse Shows Off Her Cookies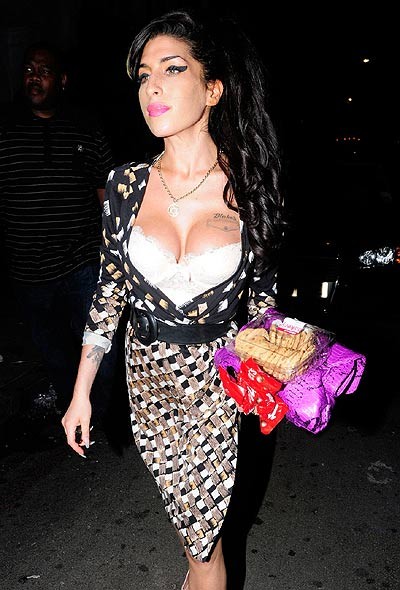 Amy Winehouse showed off her cookies and chocolates outside the Jazz Cafe in London yesterday where she was partying with music producer Mark Ronson. The recovering British train wreck is practically falling out of her blouse. She looks healthier though, that's for sure!

Amy is forming a new supergroup with The Roots' drummer ?Uestlove. However, she has been unable to move the plans forward because she is struggling to obtain a visa to enter America to visit record producer Raphael Saadiq, who will be on guitar.

Amy was previously denied entry to the U.S. for the 2008 Grammy Awards after she was arrested in October 2007 when she was caught in possession of seven grams of marijuana in Norway.
(click pic for next)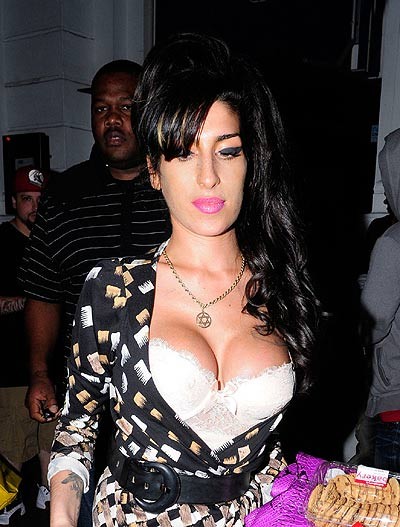 Click the pics for larger images:
- Click here for more Amy Winehouse pictures! -