Amy Winehouse Returns To Form; Has Wardrobe Malfunction (Pics)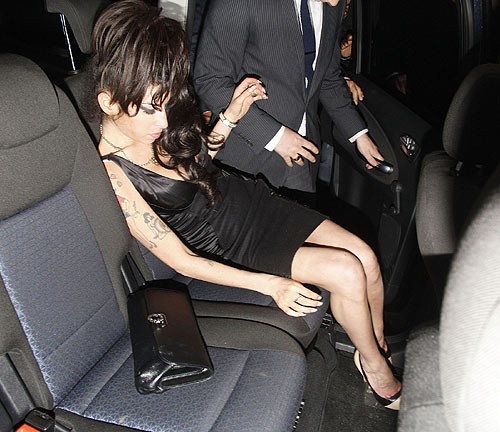 Photographers got a little more than they expected when Amy Winehouse revealed a little nipple as she and boyfriend Reg Traviss arrived at Stables Market after attending the launch party for the new restaurant Shaka Zulu in the UK on Wednesday.

Amy was a little wobbly on her feet and struggled to keep her eyes open as Reg guided her in. On the way out of the party the singer had trouble getting into the car and needed help from Reg as he lifted her up and into the back seat of the car.

This is the second time in as many months that Amy showed too much skin. She bared a little too much boob on the way to Mark Ronson's gig at the 100 Club in Oxford Street London in July.
Don't click any further if you don't like seeing partial nipples on the implants of over-tattooed British soul singers...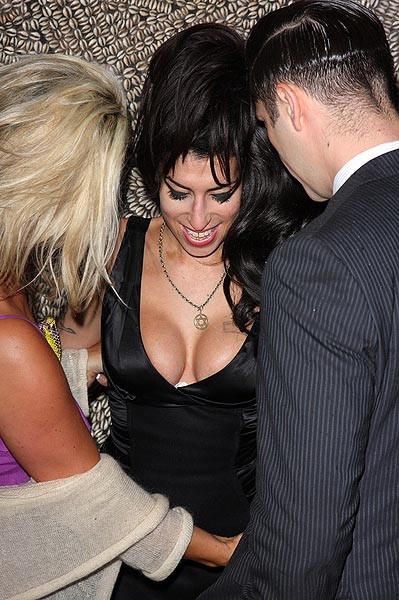 (click pic below for next)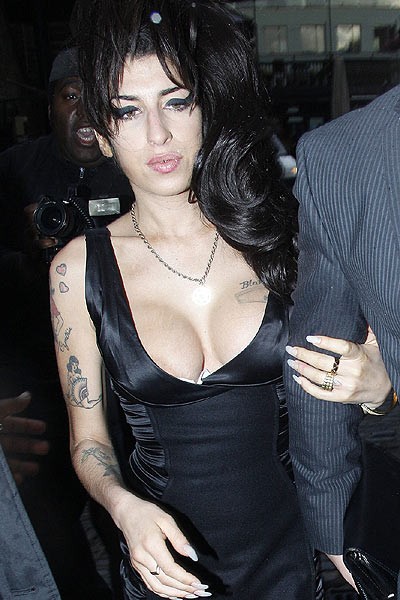 Click the pics for larger images:
- Click here for more Amy Winehouse pictures! -