Amy Winehouse Makes Surprise Appearance At UK Music Festival

Amy Winehouse
made her return to the stage by teaming up with her heroes
The Specials
at a British music festival on Saturday.
The soul star was backstage at V Festival in Chelmsford, England when she met the ska legends, who made her dreams come true by inviting her to perform alongside them.
The crowd went wild when the 25 year old appeared towards the end of The Specials' set, waving happily to fans and grabbing the mic for "You're Wondering Now" before helping them end their slot with "Ghost Town."
As she exited the stage, Winehouse thanked The Specials, who recently reformed after splitting in 1981, telling the crowd to applaud for the group.
The "Rehab" hitmaker appeared at a Caribbean music festival in May for her first performance in eight months - but was forced to abandon her set after a heavy downpour.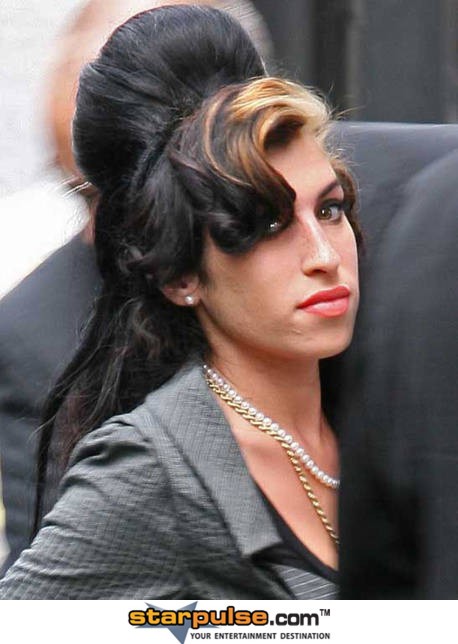 Image courtesy of PR Photos