Amy Poehler's 'I Love You Boston' Video Tackles Tough Subject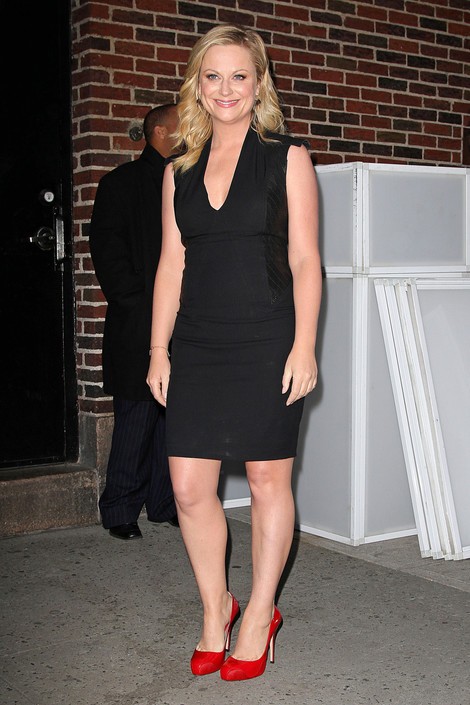 Parks and Recreation star Amy Poehler has taken on the subject of Monday's Boston Marathon bombing in a video posted to her "Amy Poehler's Smart Girls" YouTube channel on Friday.

The Boston College alum, who grew up in nearby Newtown, Mass., addressed a teen girl's question about feeling some peer pressure to watching online videos with troubling imagery.

"What should we be looking at and watching these days?" Amy replied to the letter. "Because, in light of recent events, I've — and I'm sure you have — and the rest of the world, if not America, have been looking at photographs that have been really hard to take. I've been thinking about what these images do to our brains and to our heart and how we should look at them, and when we should look at them."

Poehler points out how some media and video outlets shamelessly post graphic images and videos just to "get a reaction" from viewers, and questions how herself and others can keep informed "without exploiting people and harming" themselves.

But despite being one of the "Smart Girls," Poehler doesn't have all the answers.

"I don't know," she adds. "It's been tough, hasn't it? Doesn't it feel like we're just bombarded with stuff now? That everywhere we go there's just some picture that's worse than the one before?"

Amy says we all need to focus on reading, talking and listening more instead of taking everything in visually. "I kind of feel like my eyes need a break," she says. "It's okay not to be looking at what everyone else is looking at all the time, and be okay with letting some things... rest in peace.

"I don't know if this makes any sense, but this has been a weird week, hasn't it?" she finishes. "I love you Boston."

Earlier in the week comedian Patton Oswalt, who guest-starred on Poehler's Parks Thursday night, shared his emotional reaction to the bombings in a post to his Facebook page that quickly went viral.