Amy Poehler's Adorable Sons Dress Up As Batman, A Firefighter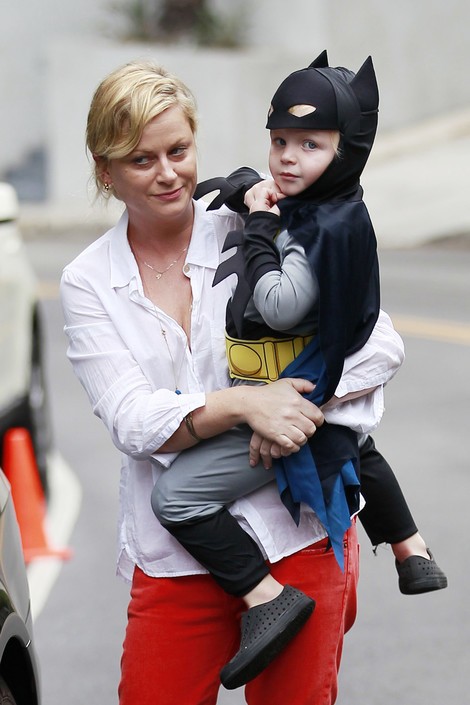 We spotted Amy Poehler taking her son Archibald Arnett to a birthday party in Los Angeles over the weekend wearing a cute little Batman suit. The actress wore red jeans, a white button-down blouse, and grey boots.
After nine years together, Poehler and her husband Will Arnett separated in September. They have two children together: Archie, born in October 2008, and Abel, born in August 2010.
Meanwhile, the "Parks and Recreation" star just landed one of the most coveted jobs in Hollywood. She and Tina Fey are co-hosting the 2013 Golden Globe Awards in January.
Poehler is also starring in several upcoming films, including "You Are Here" about two childhood best friends who embark on a road trip back to their hometown and "They Came Together" centered on a small business owner is about to lose her shop to a major corporate development.
See more pics of Amy and her sons...