Amy Adams Wows In Pastel Plunging Neckline Dress At New York Film Festival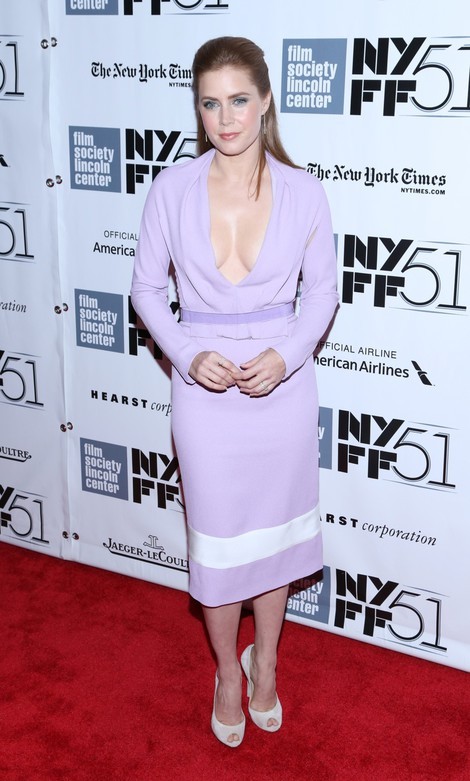 We spotted Amy Adams at the closing night gala presentation of "Her" during the 51st New York Film Festival over the weekend.
The usually conservative actress let it all hang out in a low cut lavender gown with a thin belt cinched around her waist and white peep toe pumps.
The film centers on Theodore Twombly (Joaquin Phoenix) a man who makes his living writing touching, personal letters for other people and ends up falling in love with "Samantha" (Scarlett Johansson), the voice behind a new, advanced operating system. Adams plays Twombly's friend and neighbor.
"Her" hits theaters on Nov. 20.
Check out more photos of Adams...