Amy Adams Shows Tons Of Cleavage In 'American Hustle,' Vanity Fair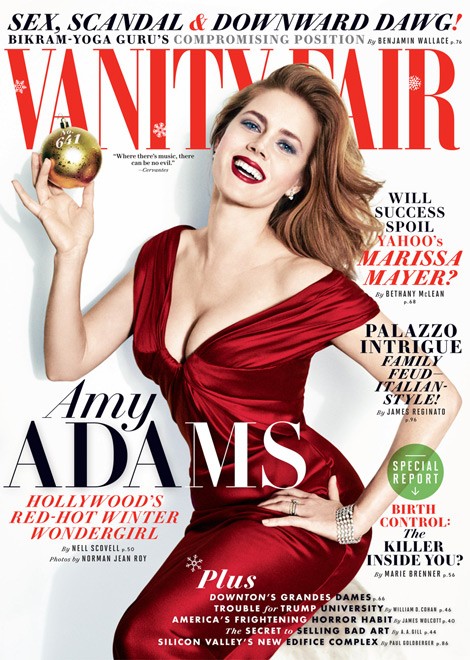 Celebrity sweetheart Amy Adams is looking quite sexy these days. The girl next door lets it hang out in the new poster for her upcoming film, "American Hustle," and even her 3-year-old noticed.
Speaking at a Q&A following a screening of the film last month, the 39-year-old star admitted her character's plunging necklines didn't sit well with daughter Aviana, whom she had with fiance Darren Le Gallo.
"My daughter is three and a half. She looked at the poster and said, 'Why do you show your boobs?'" the actress laughed.
The film landed the Best Picture trophy along with Best Screenplay at the New York Film Critics Circle Awards on Tuesday. Jennifer Lawrence won the Best Supporting Actress award.
Adams told the new issue of Vanity Fair that she lost some weight for the movie because her character doesn't wear a bra. She explained that the role called for a "sort of a laissez-faire attitude about what your breasts are doing."
And that didn't stop her from posing in some very clevagey shots for the magazine.
"American Hustle" centers on con man Irving Rosenfeld (Christian Bale) and his British partner Sydney Prosser (Adams), who are forced to work for the FBI.
See more of Amy...