Amy Adams Dazzles In A Blue Gucci Couture Gown At The 2014 Oscars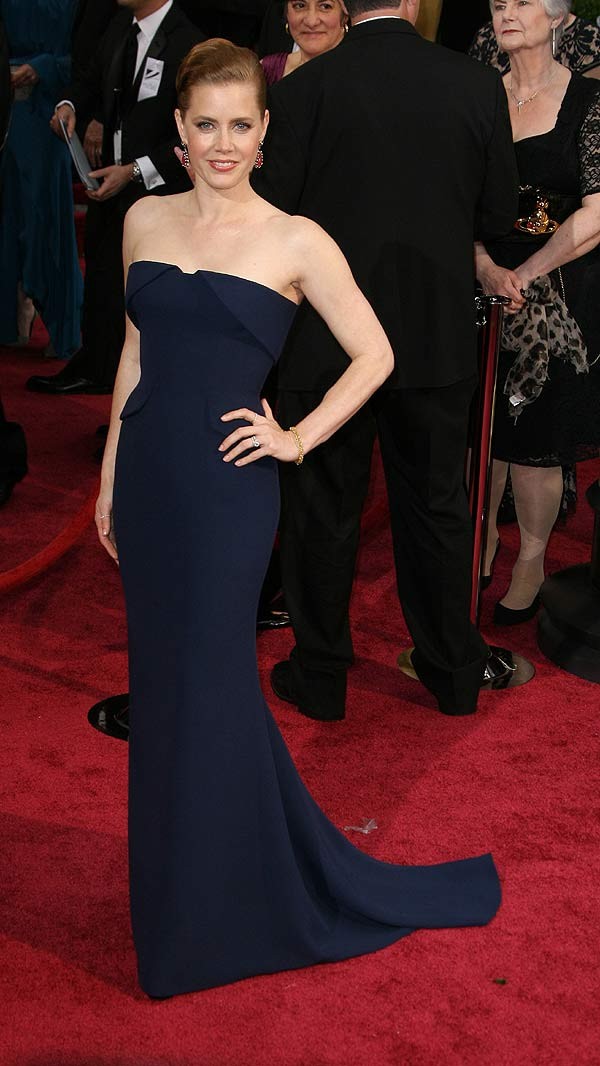 Amy Adams dazzled in a blue Gucci Couture gown with Tiffany jewelry on the red carpet at the 86th Oscars.

Adams, who is nominated for Best Actress at this year's Oscars, discussed her kiss with co-star Jennifer Lawrence on the red carpet prior to the show, telling Ryan Seacrest, "Jennifer has very full lips, and they were coated with a very bright, bright raspberry red lip gloss and it ended up surrounding my mouth instead of being on my mouth and I looked like a clown," she explained.

She added that fortunately the scene only took two takes.