Amy Adams Dazzles At 'Man Of Steel' Premiere - See Pics Of Henry Cavill, Russell Crowe & More!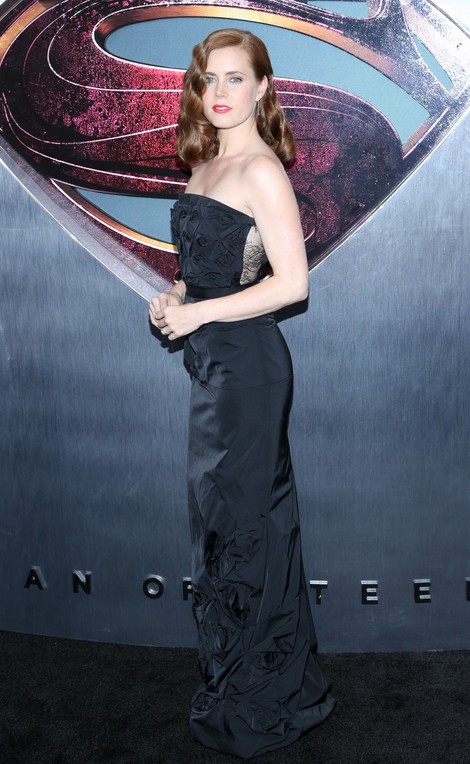 Amy Adams rocked the star-studded world premiere of "Man of Steel" at Lincoln Center in New York City on Monday night. The actress wore a strapless black dress with lace side paneling. Her red hair hung to her shoulders in silky waves.
Adams unsuccessfully auditioned for the role of Lois Lane two times before finally landing the part of Clark Kent's love interest in the new film. A version starring Matt Bomer was never made, while 2006's "Superman Returns" featured Brandon Routh as the titular character and Kate Bosworth as Lois.
"Man of Steel" centers on a young man with extraordinary powers who tries to discover where he came from and what he was sent to Earth to do. It hits theaters on Friday, June 14.
Check out more photos from the premiere on the following pages...