Amy Adams, Amanda Seyfried & More Stars Heat Up The Hollywood Film Awards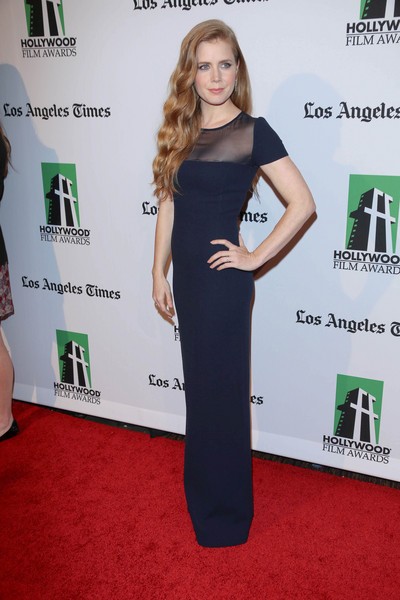 Several stars attended the 16th Annual Hollywood Film Awards Gala presented by the Los Angeles Times in Beverly Hills on Monday.
The event is traditionally seen as "the official launch of awards season" and honors films and actors that are likely to receive accolades at upcoming award shows. Among the honorees at the gala were Robert De Niro, Bradley Cooper, and Quentin Tarantino.
Amy Adams, who received the "Hollywood Supporting Actress Award," looked smart and sexy in a long, navy blue sheeth dress with a sheer neckline.
Amanda Seyfried popped on the red carpet wearing a red corset-like Prabal Gurung dress.
Check out photos of Amanda, Ben Affleck, Helen Hunt and other stars at the gala...