Amusing Reese Witherspoon Video Dropping The F Bomb Deleted By Pal Cara Delevingne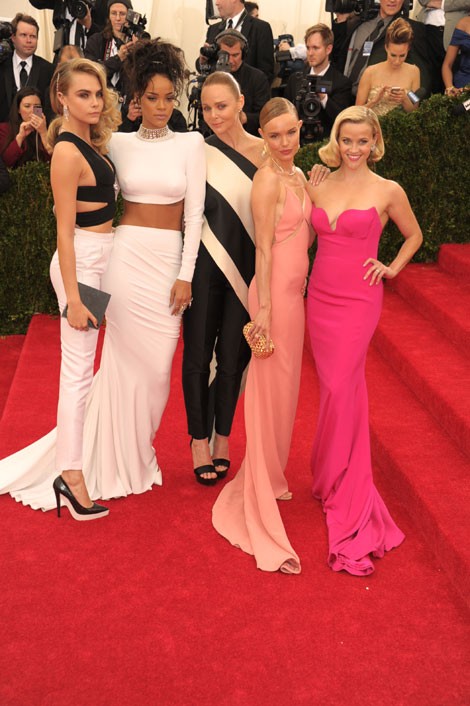 A new video clip shows Reese Witherspoon giving romance advice to some celebrity pals.
British model Cara Delevingne posted a clip on Instagram featuring the actress in an elevator at the Metropolitan Museum of Art's Costume Institute Gala.
At one point Witherspoon says: "[You know] what's the most important thing in a name -- for a girl? It's that a man can whisper it into his pillow."
Model Kate Upton and actress Zooey Deschanel are also huddled in the elevator with the star, as she admits she has a hard time pronouncing Delevingne's name.
Witherspoon says: "If you force me to say your last name, I'll be f***ed. I love you Kara. Cara. I don't know what your f***ing name is. That stupid French."

She then looks up from her cell phone and perfectly prononuces the 21-year-old model's name perfectly.
The clip has since been deleted, but it was originally captioned: "The confusion @reesewitherspoon @zooeydeschanel @tennesseebunny @kateupton #HAHAHAHA #loveyouladies."