'America's Next Top Model' Cycle 15 Ep. 9 Recap: The Girls Head To Italy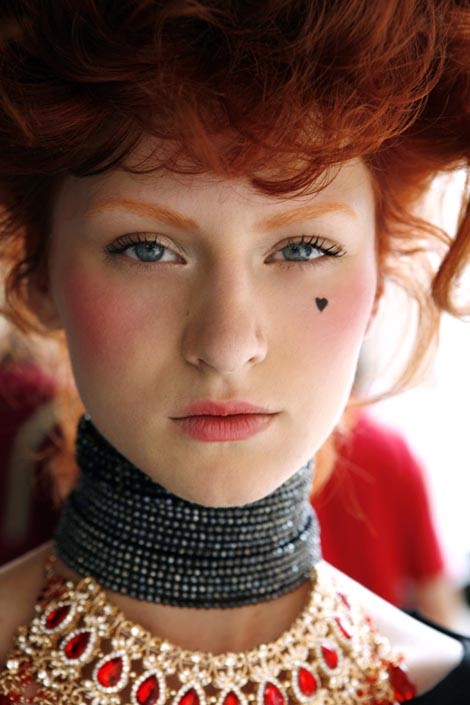 With only six contestants remaining in "America's Next Top Model" Cycle 15, this week's episode featured the customary departure from America to the foreign location of this ANTM cycle: Italy. Liz, Chris, Chelsey, Ann, Kayla and Jane put their skills to the test, and all six girls had the opportunity to fly with ANTM to Italy.
Chris was delighted to see her digital art on display, having won best photo in episode 8; Ann fretted over her poor performance, and was determined to improve and get out of the bottom two. Their confessions were interrupted by Miss J surprising them in the "America's Next Top Model" house, taking the six remaining girls on a bike ride into the city. They arrived at a scenic bridge, and Miss J informed them it was the site of their next photo shoot—diving into the water, no less. Tyra appeared, shouting at her gondolier that she told him to take her to Venice, Italy, not Venice, California. Her performance opened up the announcement of the ANTM Cycle 15 redirect from America to Italy, and Miss J told them to go and pack for the flight to Venice.
The girls arrived on the set of this week's photo shoot, and Mr. Jay explained that they would be doing the first group shot of "America's Next Top Model" Cycle 15, and posing on a gondola in sets of three. They would be posing with a male model, who would be Casanova for the shoot. The girls were instructed to lounge in the gondola and compete for Casanova's attention, and Jay was very pleased with Kayla's performance. She was paired with Liz and Chris, who struggled at the beginning of their set but managed in the end; Liz complained the entire time, as always.
Chelsey, Ann and Jane composed the second gondola set with the male model, and Chelsey immediately caught Jay's attention for her interaction with the male model. Jane was confident that her knowledge of European history would give her an advantage, and she managed to hold her own especially given her position in the rear of the gondola. Unfortunately, Ann struggled to connect with the photographer, the male model, or Jane and Chelsey. "Ann was the break-out star in this competition, but as we're moving forward week after week, I'm starting to feel that Ann is losing her confidence," Jay commented. The shoot was cut short due to rain, and Jay informed the girls that this was their first—and last—photo shoot in Venice; the next day, "America's Next Top Model" would be taking them all to Milan. Liz thought that Milan was related to "Mulan," the Disney film, and expected them to be going to Japan.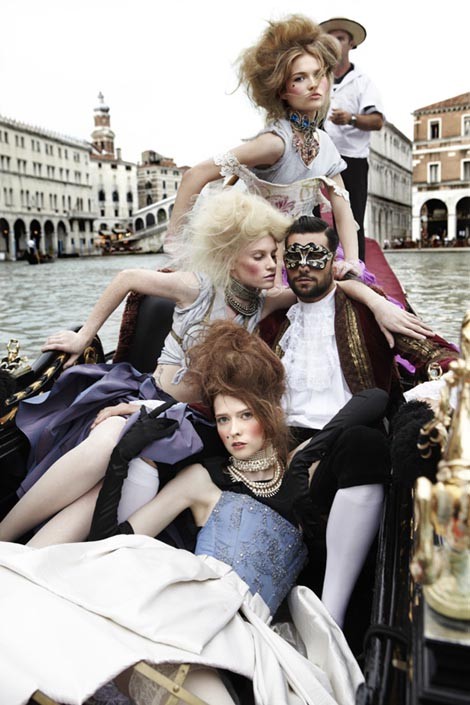 The six contestants arrived at the Milan ANTM house, and were surprised by the small size of their new home. Tyra surprised them, and explained that she wanted them to experience an apartment how real models would, reminiscing about her first home as a model. She told them that they would be working with fashion designer Angela Missoni and her model daughter, Margherita Missoni. Miss J met them there, and they had a fitting for winter fashion styles and a practice runway walk; Margherita informed them that she would be the guest judge at panel for "America's Next Top Model" Cycle 15 episode 9.
The Italian heat had the girls struggling to keep optimistic and motivated, especially wearing the winter designs of Missoni. They arrived at panel in the designs, and Tyra reminded them of the incredible prizes the six girls were competing for. Jane, Ann and Chelsey went first, and Nigel praised Chelsey for her beautiful appearance in the group shot. Despite her struggle, Ann managed to deliver confidence and elegance, whereas Nigel and Margherita felt that Jane went over the top in her performance; Tyra disagreed, stating that it was the right kind of overt sexuality in a photo. Chelsey began to struggle with the heat, and both she and Liz felt close to passing out. Tyra allowed them to sit on the runway during evaluations, but only if they sat "fiercely."
Chris, Kayla and Liz were evaluated next, and the panel felt that Chris managed to be somewhere between impressively sensual and hoochie; Tyra said that she managed to come close but stay classy, though her face offered no interesting angles. Tyra felt that Liz struggled, and ultimately didn't shine in the group shot—the complete opposite of Kayla, who wowed the panel with her commanding presence in the photo. During the deliberations, the panel had mixed feelings about nearly every photo; only on Kayla's performance did all four judges agree she was stunning.
Best photo for this week's "America's Next Top Model" was Kayla, her first turn as top model for the episode. Runner-up was Jane, who had Tyra as her #1 advocate during judging and deliberation. Chelsey followed her, and Ann managed to come in 4th for episode 9 despite her struggle during her photo shoot. Liz and Chris found themselves in the bottom two, a hard fall for both who were top photo/commercial in both ANTM episode 8 and episode 7. Chris' name was called, officially making her one of the final five contestants for ANTM Cycle 15, and Liz's complaints finally contributed to her going home. Each week, the girls manage to mix-up their degree of success, with no true leader of the pack—so, who goes next?