'America's Next Top Model' Cycle 15 Ep. 11 Recap: Tyra's Directorial Debut, Four Becomes Two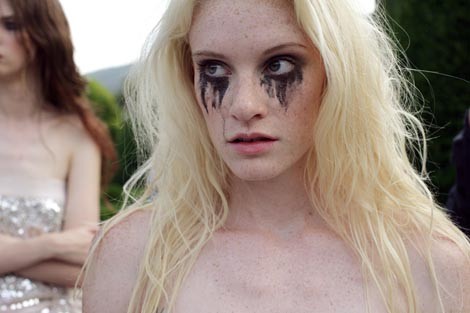 With "America's Next Top Model" Cycle 15 narrowed down to only 4 contestants, the competition heats up with fiercer demands. This week's ATNM episode saw the directorial debut for Tyra, with "Disturbato." Last week, Chris was sent home for a lack of focus, and both Jane and Ann were warned to show more of their personalities in order to remain in the competition—will either succeed?
Episode 11 opened with Jane's concerns about being too much of a "robot," and Chelsey's lofty modeling goals, while the girls traveled via limo back to the ANTM house. Kayla was greeted with digital art of her best photo for the second week in a row. "I am so happy right now," she stated, much to Jane's increasing frustration at listening to her gushing and critique. Ann stressed her determination to bring her personality and a spark, even if it meant doing jumping jacks at photo shoots.
The four "America's Next Top Model" contestants piled into the ANTM limo, and were greeted by Miss J and acting coach Barbara Terrinoni. She told the girls they would be receiving a lesson in being more expressive, which worried Ann due to her struggle with the last commercial. Terrinoni lined up the girls and walked them through acting techniques and proper emoting. "Everything you learned today you're going to take to a very, very important client that you will see today—bigger than we've ever, ever had on 'America's Next Top Model,' and don't clam up because personality is key," Miss J informed them after their lessons.
They arrived at the Vogue Italia headquarters, where they met editor-in-chief Franca Sozzani. Andre̕ greeted the girls and introduced them to Sozzani, and informed the nervous contestants that they would be presenting themselves to her as this week's true challenge. Kayla went first, and explained the photos in her portfolio but neglected to discuss herself. Chelsey was up next, and she took time to explain a bit of her modeling experience in addition to pointing-out a few photos in her portfolio and naming the photographers. Ann struggled, and kept quiet while Sozzani flipped through her photos; Jane was the opposite, talking quite a bit while also naming off the most elite of the photographers featured in "America's Next Top Model" Cycle 15.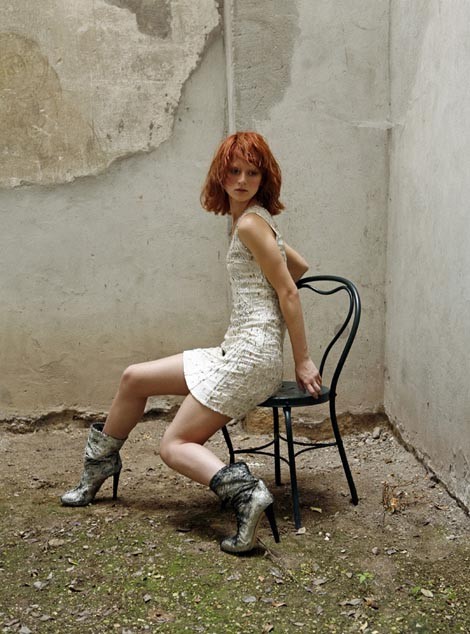 Sonzzani discussed the contestants after the challenge with Andre̕, and said that Kayla needs more character unlike Chelsey who has plenty character. She went on to say that Ann was interesting in the photos, and that Jane might not be interesting enough in the face to model. The winner chose a friend to see "The Last Supper" with Andre̕, with a deluxe hotel that night in Milan—and Chelsey took the prize, again, and opted to take Kayla with her. "I'm so excited," she gushed, "Franca is the most important person in Italy to impress so the fact that I won the challenge is … the best challenge I've got to win so far." Jane and Ann ordered Chinese food and sketched "The Last Supper" on a napkin, trying to enjoy their evening together as Chelsey and Kayla checked out the gorgeous hotel room they won for the night—the only 7 star hotel in Europe.
Mr. Jay met the girls in Verona, the scene of Shakespeare's "Romeo and Juliet," and announced that two girls would be going home in an increasingly popular "America's Next Top Model" double-elimination tradition. Tyra arrived, and told them she would be directing them in a "motion editorial" for the first time in "America's Next Top Model" history. Kayla was immediately intimidated, but Chelsey was inspired by Tyra's passion for the shoot. They worked with a stylist from Vogue Italia, and were able to wear gorgeous couture dresses from a variety of top designers. Chelsey went first, and after some guidance from Tyra she managed to slow-down and become more ethereal. Ann followed, and did well; Jane was up next and she excelled and impressed Tyra with the same ease Ann had shown. Kayla closed the shoot, and was the only girl doing silhouettes in a doorway, and she surprised Tyra and Jay with her ease.
Next, the "America's Next Top Model" girls moved to posing on a chair, flipping their hair back over and over again. With the daylight fading, the ANTM contestants changed into mens-style clothing, and Jane disappointed Tyra with her stiffness and lack of emotion. Each of the girls had a tight shot with lace over their faces, whispering their names. For the last shot, they posed in the bushes near the fountains, whispering their beauty secret. Chelsey seemed to receive the least amount of critiques and instruction, with both Jane and Ann seeming to struggle with different parts of the entire "motion editorial;" all of the girls were worried about the double elimination following the shoot.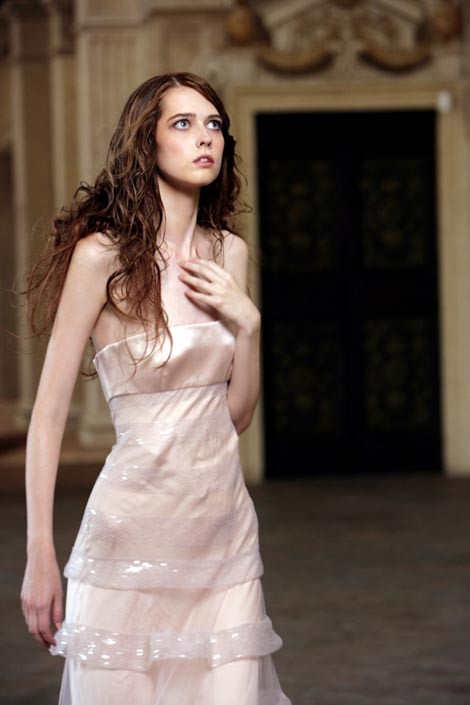 Franca joined the panel as "America's Next Top Model" episode 11's guest judge. Chelsey was called first, and praised as the challenge winner; they then viewed her best takes from the motion editorial. Nigel and Franca were pleasantly surprised and impressed with her performance—except for her shots in the large room. Jane went next, and Nigel told her the camera loves her, but that the believability was lost; Tyra said she rocked the set. Andre̕ complimented Ann's fashion choice for panel, but Tyra told her that her runway shots were unusable even as Nigel warned her to keep her chin down just a bit. Kayla was the final to be viewed; "Out of all of them actually that was the most realistic, believable performance—the director looks for that," commented Nigel, but Tyra warned her to watch her angles.
Facing a double elimination, deliberations were brutal and critical. Chelsey garnered a lot of positive comments, and Jane was dubbed "photogenic" by Franca with a million-dollar face. Andre̕ stated Ann has a superpower fueling her, and Nigel was surprised by how well she portrayed sexy. Kayla wasn't quite special enough for the judges, but they did mention her two-week streak as best photo. "America's Next Top Model" Cycle 15 episode 11 took the contest down to the last two, with Ann (surprisingly) winning top photo/shot from the motion editorial and securing her place in the runway stomp-off in the ANTM finale. "You've come a long, long way. You were the girl who that took the great pictures and then took a dip and a dive—but, this week on the set of this motion editorial, blew me away. So, whatever you're doing, continue to do that," explained Tyra. The three remaining girls came forward, with only Chelsey surviving as the second finalist. Chelsey was one of Ann's biggest critics during Cycle 15, so with the pair of them going to the "America's Next Top Model' finale together the explosions and competition should be staggering.