America's Most Appealing Celebrity Is...Betty White!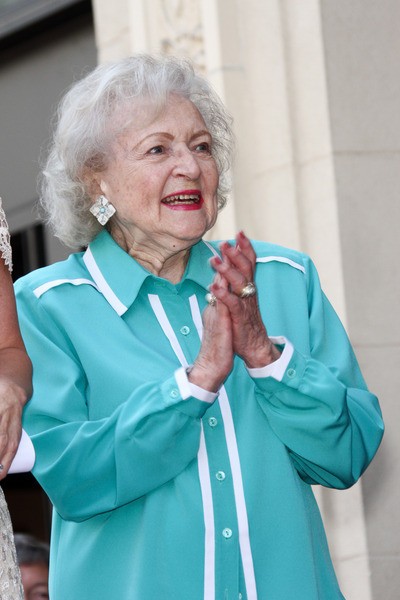 "Hot In Cleveland" star Betty White is America's most appealing celebrity, according to E-Poll Market Research. The 91-year-old narrowly beat Sandra Bullock and Tom Hanks to take the top spot on the list.
White has been very busy over the last few years, making a memorable appearance on "Saturday Night Live" in 2010 and hosting "Off Their Rockers," in which senior citizens play pranks on unsuspecting citizens. She recently won a Screen Actors Guild Award for "Hot In Cleveland."
This is White's third time on the top of the list. She is probably most well known for playing Sue Ann Nivens on the classic 70s sitcom "The Mary Tyler Moore Show" and the ditzy Rose Nylund on "The Golden Girls."
Other stars on the annual "appeal" list of 2012 include "Downton Abbey" star Maggie Smith, British singer Adele, actor Morgan Freeman, and actresses Carol Burnett, Cote de Pablo and Pauly Perrette. Olympic gymnast Gabby Douglas also made the top 10.
Dropping out of the top 10: actors Robin Williams and Clint Eastwood. "American Idol" judge Nicki Minaj and comedian Andy Samberg had the biggest decline in appeal.