'America's Best Dance Crew' Star Shane Sparks Gets Jail Time Over Sex Charge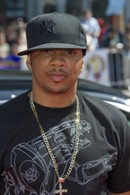 Emmy-nominated reality TV star Shane Sparks has been sentenced to 270 days in jail after pleading no contest to one felony count of unlawful intercourse with a minor.

The TV personality, best known as a choreographer and judge on Randy Jackson's hit MTV show America's Best Dance Crew, was taken into police custody on a felony warrant in 2009 following a criminal complaint filed by the Los Angeles County District Attorney's office.

Sparks was accused of committing lewd acts upon a child under the age of 16 in multiple incidents between 1994 and 1997. Last year, he pleaded not guilty to six counts of lewd acts on a minor and two counts of oral copulation of a person under 16.

Nevertheless, on Tuesday, the So You Think You Can Dance star was handed the jail term, as well as five years' formal probation and an order to complete 52 sex offender counseling sessions, reports E! Online.

Sparks, who has been on bail since his 2009 arrest, was not taken immediately into custody but has been told to complete the sentence within the next 365 days.