American Idol Star Michael Johns Passes Away - Celebs And Co-Stars Pay Tribute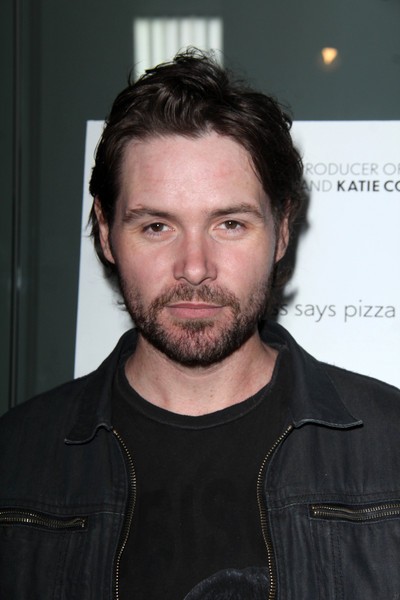 Season seven American Idol finalist Michael Johns passed away on Friday, due to a blood clot in his ankle. His close friend Torrey Gimball laments that Johns had been suffering from pain in his leg several days before his passing. He Told E! news ""My mom took him into the emergency room. He had complained about his leg hurting him, he thought it might be a blood clot because it had bruised pretty badly and he never hurt his leg."
His manager took to Twitter and expressed his deepest condolences to friends and family, saying "It is with a heavy heart and inconsolable sadness that we confirm the passing of our friend Michael Johns."
The American Idol Facebook fanpage posted a tribute status that read: "Michael Johns was an incredible talent and we are deeply saddened by the news of his passing. He was a part of ourAmerican Idol family and he will be truly missed."
In addition, celebrities, co-stars and friends and family took to Twitter to express their condolences, and fondest memories of Johns. Johns was 35.
I just heard the very sad news that Michael Johns has passed away. A truly great guy. Rest in peace Michael.

— Simon Cowell (@SimonCowell) August 3, 2014
Heartfelt condolences to the family of @michael_johns from @AmericanIdol season 7.He will be missed.#RIPMichaelJohns pic.twitter.com/kUuk6OUec1

— The Real Paula Abdul (@PaulaAbdul) August 2, 2014
Sad news for the idol family…one of our own @Michael_Johns passed away. A consistently kind guy with talent for days. We'll miss you

— Ryan Seacrest (@RyanSeacrest) August 3, 2014
@michael_johns you will be missed my friend. RIP

— Taylor Hicks (@taylorhicks) August 2, 2014
Oh no. @michael_johns has passed away. Such a wonderful guy and a great voice. Hung with him many times with @officialdfoster. Awful. RIP.

— josh groban (@joshgroban) August 2, 2014
My friend @michael_johns passed yesterday. Please keep his family in your prayers. He was a wonderful, kind spirit that brought joy to all.

— Bo Bice (@OfficialBoBice) August 2, 2014
I don't even know what to say or how to feel. I was so strong yesterday but today I'm just a mess. My buddy is gone forever. #MichaelJohns

— Carly Smithson (@CarlySmithson) August 3, 2014