'American Idol' Star Jordin Sparks Has Tips For Fellow Migraine Sufferers (sponsored)
American Idol winner Jordin Sparks is one of the many Americans who suffer from migraine headaches, and now she's working with Excedrin to spread the word about migraine awareness - and share her tips for managing them.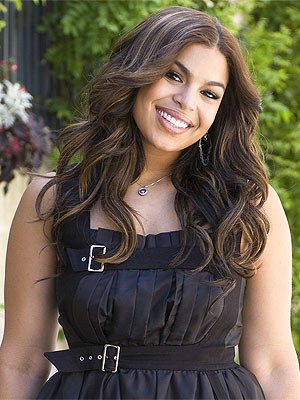 The singer/actress is the spokesperson for Excedrin's "Managing Migraines" campaign. The centerpiece of the campaign is the new "My Migraine Triggers" app, now available for free on iTunes, which allows individuals to track their migraine triggers and send relevant data to their doctor.
In addition to explaining how the app works, Jordin shared how she manages her migraines and her busy career, her proudest post-Idol accomplishment, and a little information about the third album she's currently working on.
You can watch the full video interview with Jordin below. For more information on the "My Migraine Triggers" app, you can visit Execedrin's online Migraine Center.
For more from Brittany Frederick, visit Digital Airwaves and follow me on Twitter (@tvbrittanyf).
(c)2012 Brittany Frederick/Digital Airwaves. Appears at Starpulse with permission. All rights reserved. No reproduction permitted.