'American Idol': Rockin' The '80s

Each week on "
American Idol
," prior to the individual performances, the producers reveal a little bit more about the contestants. This week, each of the 16 finalists admitted to their most embarrassing moment from the past. While some of their testimonies could be seen as comical, several had somewhat humiliating moments occur right then and there.
Ryan Seacrest
provided his untimely wit by pointing out David Archuleta's urge to pee or Ramiele Malubay's short legs.
Simon Cowell
put Ryan in his place by his sassy comment to understand his opinion post Kady Malloy's performance containing a "lack of personality."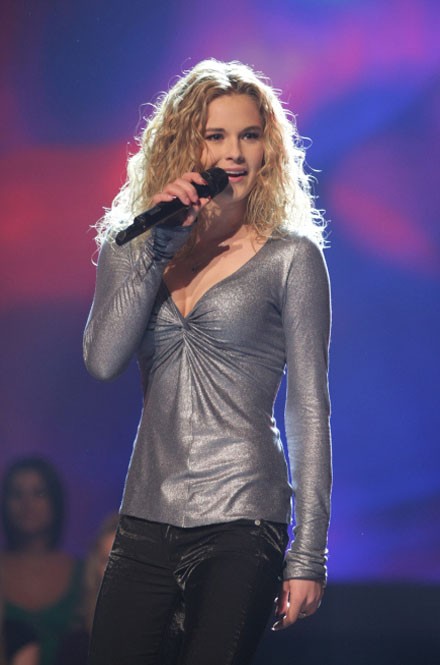 Others embarrassed themselves by their silly performance such as Luke Menard's cover of
Wham!
's "Wake Me Up Before You Go-Go." After killing that song for all fans, his time here has ended. Kristy Lee Cook sported a very red tongue while Danny Noriega attempted to pull off a few purple streaks in his hair. Either way, was this an attempt from the contestants to remain memorable rather than unforgettable in America's eyes? Let's face it: How could anyone want to Danny Noriega to go home after his rendition of "
Tainted Love
"?