'American Idol' Recap: Malaya Watson Goes Home + Power Rankings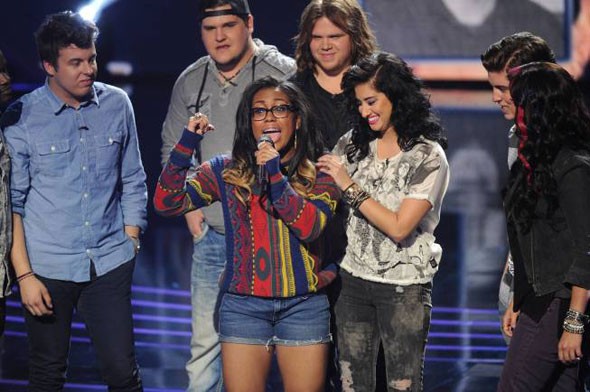 Even at 30 minutes, the results show feels like a waste of time.
Last night, the 'American Idol' results show tried to pack as little as possible into 30 minutes of live television. Spots normally reserved for musical guests and contestant backstories were eschewed in favor of...well...talking. And moving the camera around the stage. And...that's it.
It seems impossible to think that with the results show halved the producers would have trouble filling its running time, but then last night happened. A night where the Ford Commercial was the most entertaining part of the show. A night where Randy Jackson got two different act breaks to deliver his snipped commentary just to stretch the show a bit longer. A night where a lame joke about a cartwheel was the show's highlight. Just a half-hour of fill.
Of course, there was a result so something did kind of happen even if it took a whole show of stalling to finally send Malaya Watson home. It's a shame to see her go, but it's only really a shame because she won't get to come back.
Malaya's potential is extremely high. Her voice is just a rocketship, but she doesn't yet know how to fly it. In a few years, she's just be dynamite and the perfect contestant for this show. Instead, she comes on at the minimum age and gets the minimum out of her opportunity. There's no reason somebody with her talent should go home in eighth, but that's what happens when you audition for 'Idol' too soon.
And that's where she's stuck.
As for the final seven, here's who could ultimately win...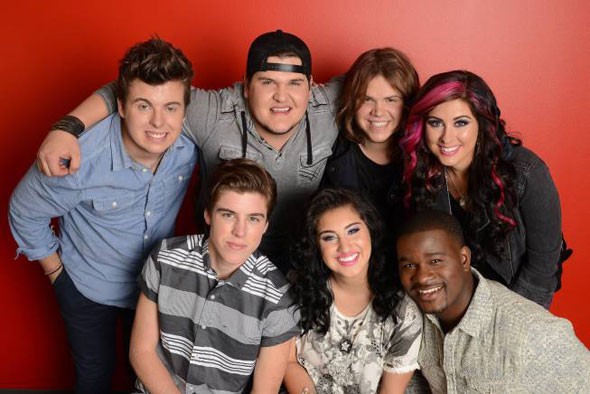 Power Rankings:
1 (Rank Last Week: 1) - Dexter Roberts
There's really no stopping him at this point. He's got the country crowd locked down and he's ready to ride that pony all the way until the end. He has no real designs on deviating from that lane and with good reason: It's what's going to get him the title.
2 (2) - Alex Preston
Alex is clearly the best on this show, and the best we've seen on 'Idol' since Joshua Ledet. That's just not going to be enough to get him past Dexter who's appealing to the largest voting bloc left on this show.
3 (3) - Caleb Johnson
It's hard to say just how big Caleb's support is from the audience as he's such a unique singer with such a specific demographic for his voice. For all I know, he's the real favorite. Or he's the next one out. There's that big of a range for him.
4 (4) - Sam Woolf
The recipient of the save still has the specter of needing the save hanging over him. He's been in the bottom three a lot and the bottom one once already. He's not going to overtake the big three.
5 (5) - Pink Hair
Somehow, Pink Hair hasn't hit the bottom three yet this season, so she must have something going on in her favor with the voters. It's hard to say what that is, and in cases like that, there's no reason to think it's going to be enough to carry her through until the end.
6 (6) - Jena Irene
The judges love her, America tolerates her and I don't get it. If she makes the final four she should see that as a win.
7 (8) - CJ Harris
Barring another Sam Woolf debacle, CJ is almost definitely going home next week. Especially if he sings leadoff.