'American Idol' Recap: Amber Holcomb Goes Home + Power Rankings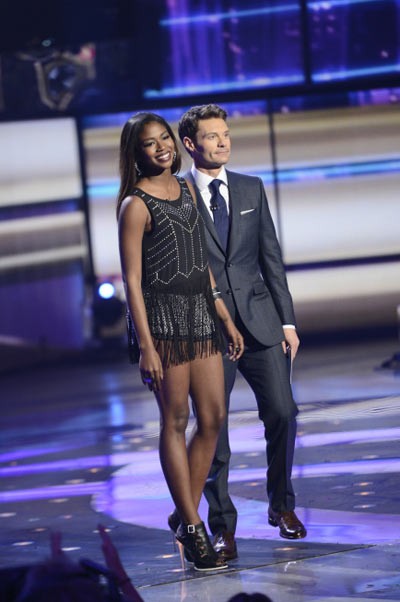 On paper, she was the best contestant, but that just never seems to win on this show.
Amber Holcomb should have had it all. She had the best pure voice on the show, she had the best look on the show, she had the most current persona of everyone. She was the pop star package this show was meant to produce when its producers brought it over from England 12 years ago. Amber is the winner this show's always wanted.
She also the winner they never seem to get. Other than Kelly Clarkson and Jordin Sparks, there's never been that pure pop singing diva that could get into a room with a producer and just start churning out hits. That's always made the most sense for this show, but it never comes to fruition.
Amber was this season's best bet and some odd combination of her never really being able to just absolutely blow out a performance and her inability to be really memorable doomed her.
You'd think with a show as fixed well-produced as 'Idol' that there would be measures in place to avoid this premature exit. Song choice coaches, better produced numbers, something to ensure this year's pop diva didn't fall on her sword like so many before her.
Or maybe it just wasn't meant to be for Amber. She didn't have the chops to beat out the rest of her competition. Given the fact that it's hard to remember what she sang from one week to the next, or even one performance to the next, that's probably more what it was. Just a pop singer with a good voice and contemporary feel who didn't quite have enough to really make an impact.
The search will continue.
As for the three who've got a shot. It's pretty obvious who's going to win...
Power Rankings:
1 (Rank Last Week: 1) - Angie Miller
On top since the first power rankings, Angie's never been in danger of elimination and may very well just be winning the vote total every week on her way to a coast to the top.
2 (3) - Candice Glover
Supposedly the producers brought in a personality coach or something of the like to help with Candice's tragic case of bitch face when she sings. I don't know, it never bothered me, but clearly there's something not quite catching on with fans. She's probably a better pure singer than Angie, but I don't see her overtaking the pixie queen.
3 (2) - Kree Harrison
More out of wishful thinking than anything. I don't like Kree. Never liked Kree and I don't think she should win or has what it takes to win. Here's hoping.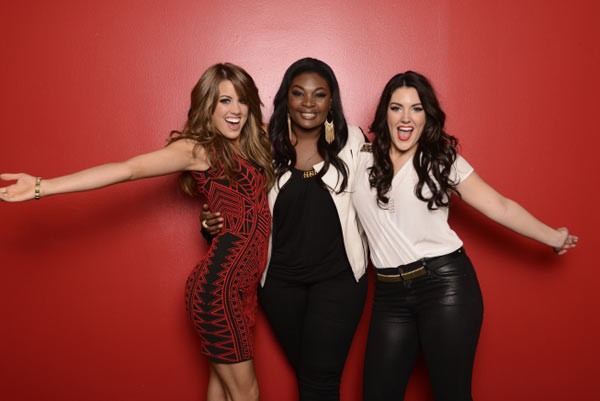 American Idol: Final Three: L-R: Angie Miller, Candice Glover and Kree Harrison