'American Idol' Ratings At An All-Time Low As Producers Consider Big Changes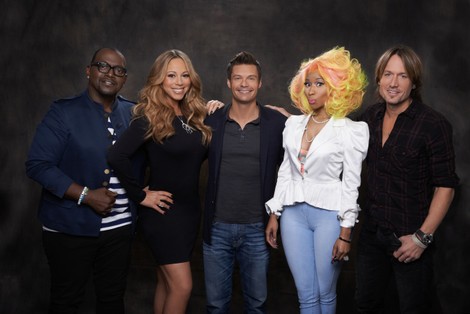 Despite a grab for ratings by playing up a feud between Mariah Carey and Nicki Minaj, viewers have refused to tune in to American Idol's finale performances this season.
The new judges - Carey, Minaj, and Keith Urban - are probably on their way out along with veteran Randy Jackson after a mere 11.57 million American viewers tuned in to watch the 12th season finalists duel it out.
Compared to the 11th season, the show has lost over 2 million viewers. The rating last year was a 4.2, compared to Wednesday's 2.9 score.
One of the reasons for the drop in ratings may be the strength of Candice Glover, who was considered a favorite to win after Angie Miller was given a shocking boot from the show. It was considered all but over, and Glover handily won the title of American Idol last night.
Randy is already on his way out, quitting the show after being the only judge remaining from the show's first season. Reports claim the rest of the judges will be given the boot after the sub-standard ratings.