'American Idol' Producers To Replace All Three Judges?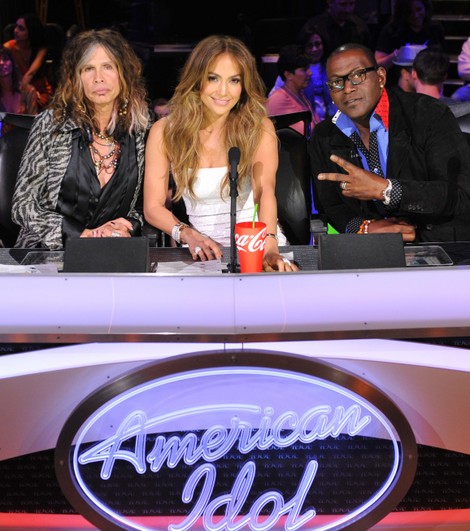 American Idol could be headed for a big shake-up if (and when) Jennifer Lopez decides not to return for a third season of the show - fans could be seeing three new faces on the judging panel.

First off, season eight runner-up Adam Lambert is currently in talks to join the show - but producers may not be stopping there. E! Online reports that Lambert may actually be replacing the show's lone remaining judge since its inception - Randy Jackson - not J. Lo.
That job, according to PerezHilton.com could go to someone else.

Producers have been considering revamping the show and are reportedly in talks with Black Eyed Peas will.i.am and Fergie, along with Nicki Minaj, Miley Cyrus and Katy Perry as potential replacements for Jenny from the Block.

"Randy is great, but he's part of the old Idol," a source tells E! "They want to keep the soul of the show but have a new look, and for that reason he may well not be part of the new line up."

Technically, the 12th season is already underway, with three more preliminary stops to go before the official judges are brought in and the taping begins - so the decision is going to have to be made quickly.

"No one has signed any contracts yet and producers are currently putting out feelers and setting up meetings to see who they can get," a source tells PerezHilton.com.
Lopez dropped plenty of hints without actually confirming she won't be back, and Tyler's camp reports that even he's not sure yet if he'll be returning to his seat.
"We won't know if Randy [Jackson] and Steven [Tyler] are returning until they see who else is on board," the source said.
Fox is reported to still be pushing hard to keep Lopez, despite recent comments she's made about not returning to the show; and producers have been feeling out Lambert for over a month now.
It's possible that the show could have a whole new look really soon.