'American Idol': Previewing The Top 20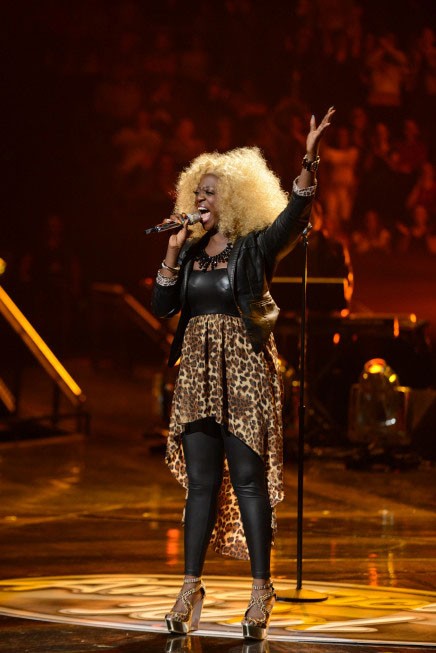 Three nights. Three columns. It just isn't enough. It's not nearly enough to adequately cover the first week the vote is taken out of Nicki Minaj and the Three Minajettes' and hands and turned over to America.
It's also the time in the season when I traditionally pick my favorite contestant going forward. The person for whom I will be secretly rooting for the remainder of the season as the live shows begin. Where this year's Molly DeWolf Swenson scale is unveiled.
For those who don't remember, Molly DeWolf Swenson was a Harvard Graduate and former White House intern who exploded in the auditions with long legs and deep soul/jazz voice on 'Dock of the Bay' by Otis Redding. I was instantly smitten and looked forward to seeing her compete on that season when we would surely be wed during her victory celebration on the finale with Ryan Seacrest officiating on the step ladder.
The love ran deep, dear readers, but was quickly dashed by the producers who refused to show my 'American Idol' girlfriend again and booted her with nothing more than a passing mention on camera. Such is life.
But Ms. Molly's spirit lives on in this column, where we rate each year's contestants on the Molly DeWolf Swenson Scale of Favoritism. Just remember, a perfect ten-out-of-ten is impossible: Ms. Molly will always have my 'Idol' heart.
Adrian Latonio, Amber Holcomb, Aubrey Cleland, Breanna Steer, Candice Glover, Kree Harrison
There's a great deal of soul singing girls in the competition this year as apparently somebody thought putting fifteen Jessica Sanchezes in the show was the best way to end the reign of the guitar guys. Instead, it just seems kind of boring. I really can't tell any of these girls apart. Some of them will make the top ten. Some won't. There won't be much of a difference between who gets in and who doesn't and we won't remember who doesn't make it in about fifteen seconds after the finalists are announced as they will be so nondescript they it will be like we never saw them at all. That will leave two or three to muddle through a few rounds. Maybe one will stand out. Maybe not. Either way, they're not winning, they will be annoying, and there won't be anything fun about any of these girls going forward.
Molly DeWolf Swenson Scale: 4/10
Angie Miller
The ostensive favorite going forward after she blew everyone drums out their ears with her original song in Hollywood week and kept it up with the tradition cover on the first Vegas show. It's hard not to like her. She's gorgeous, she's got a warm personality, and actually has the talent to back up the hype. Something tells me, though, that she may fall into the false humility that has found Anne Hathaway in America's doghouse. "What? Me? The one you've loved the whole time? You're cheering for me? How did that happen? Ohmygod!?"
Let's hope it doesn't come to that, but I'm going to be a bit conservative with my rating just in case.
Molly DeWolf Swenson Scale: 6/10
Burnell Taylor
The girls may have the soul market cornered, but the guys aren't far behind. Burnell is the worst of the bunch and kind of has a Mohawk. I can't root for that.
Molly DeWolf Swenson Scale: 3/10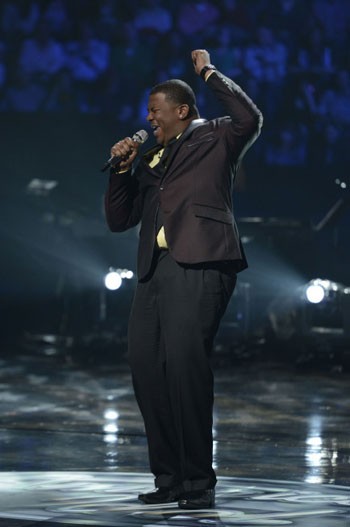 Charlie Askew
Look everybody! He's so weird! He's so adorable! He's so different! Wait. What's that? He's actually just an irritating teenager who thinks he's so different because he has slightly long hair and has a couple Lou Reed songs on his iPod? And he can't sing? Yeah. That seems more like it.
Molly DeWolf Swenson Scale: 1/10
Cortez Shaw
Male Soul Singer #2. This one with a touch of arrogance. Moving on…
Molly DeWolf Swenson Scale: 2/10
Curtis Finch, Jr.
Male Soul Singer #3. This time it's the real deal. A 24-year-old who looks and sounds like he's 50. In the best way. Like a real soul singer who's been paying his dues and recording soundtracks to baby-making for the better part of three decades. I can't find anything not to like about Mr. Finch, but there's a very good reason coming up as to why he won't lead this year's rankings.
Molly DeWolf Swenson Scale: 8/10
Devin Velez
I dare you. Try to remember who he is. Try. Try really hard. Remember? If you answered yes, you're a member of his family. If you answered no, I believe you. And I'm sure you'll join me in my ranking.
Molly DeWolf Swenson Scale: 2/10
Elijah Liu
If there's one thing I don't like, it's a Bruno Mars clone. If there's one thing I despise, it's a Bruno Mars clone who can't sing or perform, if there's one thing I hate, it's a Bruno Mars clone who can't sing or perform and is over-praised by all the judges. Guess where I'm ranking this pipsqueak?
Molly DeWolf Swenson Scale: 1/10
Janelle Arthur
The country girls were pretty terrible this season and Arthur is no exception. She's got no charisma, can't sing and has a dopey personality that's more annoying than it is endearing. I can't imagine her making it through, but I have to prepare for the worst.
Molly DeWolf Swenson Scale: 2/10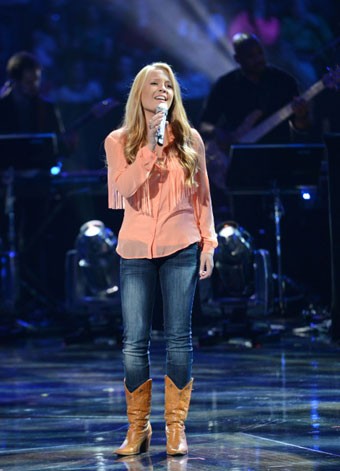 Lazario Arbos
If Askew is annoying with his supposed affliction then Arbos is insufferable with his stammer that seems to come and go whenever he needs it to fit with his story. He can't sing, he's impossible to look at and his crying would be impossible to watch if it weren't drowned out by his Patrick Ewing-like perspiration making it just kind of a fun game of what type of fluid is it that's making his manscara run? That game alone is keeping him from the bottom.
Molly DeWolf Swenson Scale: 2/10
Nick Boddington and Paul Jolley
Two guys. Two weird-looking guys. Two guys who you definitely hated during high school. Two guys who you instantly want to punch. Two guys who can't sing a lick. One guy who looks like an alien.
Not much to like from either of these two.
Molly DeWolf Swenson Scale: 2/10
Teena Torres
Of everybody so far, she's impressed me the most. She's got the poise of a pro and a disco-soul voice out of another era. Yet somehow, she seems so current and such a uniquely cool addition to this season. I just know she's going to end up not making the top ten somehow. Ugh. I'm beside myself over that. But this isn't a power rankings, so I'm going to rank her based on what I think of her, not what I think America is about to get wrong.
Molly DeWolf Swenson Scale: 7/10
Vincent Powell
Male Soul Singer #4. This time with what I think might be fake glasses. Despite that, he's got the chops and smooth delivery to get him above all those who aren't Curtis.
Molly DeWolf Swenson Scale: 6/10
Zoanette
What did you think? Somebody other than Zoanette was going to lead this scale? Somebody other than the person who sang the intro to the 'Lion King'? Somebody other than the woman who started crazily shouting "Obama!" after her initial successful audition? Somebody other than the girl who was the best part of every guy's audition simply by jumping around in the background with her huge shock of blonde hair? Surely you didn't think that. Zoanette is definitely my favorite contestant this season.
Molly DeWolf Swenson Scale: 9/10