'American Idol': Phillip And Joshua Are The Standouts Of The Final Three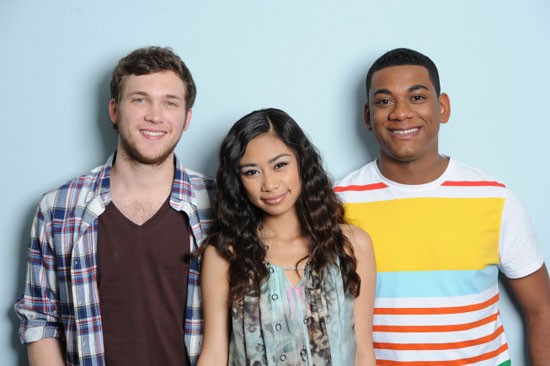 Finally, the producers find a way to fill time that's actually worth mentioning. Traditionally, we've saved the big homecoming clip packages for the final three results show, but with two hours to fill (instead of the typical 90 minutes) the producers shrewdly moved those fun packages to the performance show.
I think this worked a lot better because there's always some sadness, some trepidation, some fear on the results show since somebody is about to get voted off. It's hard to get in the full celebratory mode of these packages. They just work better on the fun performance show where everybody is having a good time.
So kudos to the producers for making me break my intro-writing strike with some solid homecoming packages this year.
Random Thoughts Waiting for the Actual Show to Start:
Yes, kids. Programming note. With the shift in show air dates for sweeps weeks, this column will appear on Wednesday and Thursday mornings next week. Adjust your surfing accordingly.
Has any year of a competition show not had the "closest race ever"? Wouldn't you just love to hear a host say one time, "This race is a total blowout. Watching and voting is kind of useless at this point." Like it is this year since Phillip Phillips is going to win.
And…on with the show!
Joshua Ledet's First Song: "I'd Rather Be Blind" by Etta James
Steven Said: Out of 70,000, there's only one American Idol. And you sang like that one tonight.
J-Lo Said: You always bring down the house.
Randy Said: Another amazing performance.
The Verdict:
Joshua's suffering from a little bit of a problem here. It's not his fault. It's the fault of the show's going on too long.
That problem is that he's so good. So reliable. So consistent that we already know exactly how he's going to sing this song, when he's going to create moments and when he's going to make that transcendent Joshua connects.
He does it all here again and it's really great, but I've just seen it so many times. Again, not his fault, but we've just seen it all before.
Grade: B+
Joshua Ledet's Second Song: "Imagine" by John Lennon
Steven Said: Another "Thank you, God" moment.
J-Lo Said: You have an incredible instrument and the performance quality you bring to it is what makes you very special.
Randy Said: Every time you sing, people feel what you do.
The Verdict:
And just when I'm saying Joshua keeps delivering similar performances, he gives us…this.
Joshua made such a smart song choice here. This melody is so simple that it allowed him to do whatever he wanted to in order to make it fit his voice. Here he went with some stripped-down soul and gave an almost casual rendition of this classic with a more flavor that we've ever heard applied to it before.
And, in signature Joshua fashion, he saved some great moments for the ends. Big runs. Big emotion. Big voice.
Joshua needed to mix it up here and he did it very well.
Grade: A-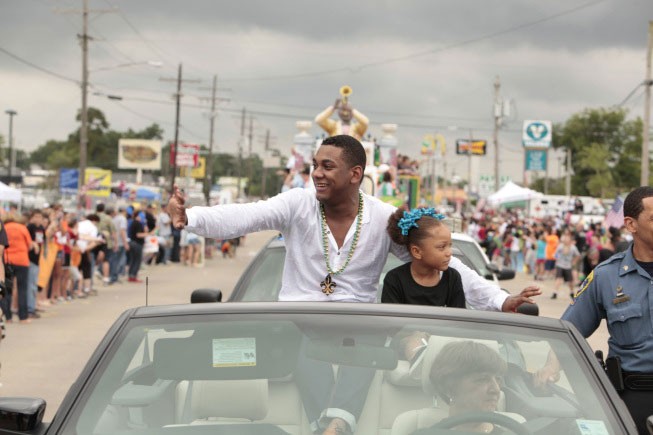 Joshua Ledet's Third Song: "No More Drama" by Mary J. Blige
Steven Said: I watched you and I felt the last 40 years of the music business.
J-Lo Said: You have this perfect marriage of knowing exactly what you're doing and letting go at the same time.
Randy Said: You just deliver on every song.
The Verdict:
We got to see all three sides of Joshua tonight. First it was his typical old-school soul, then it was his ability to put his own spin on any song, and now we finally see how Joshua can be current with a newer R & B song.
The great thing here is that despite his singing a more current song, he didn't lose that 70s swagger or style at any point in the performance. He still had that unreal tone, the unique delivery and the passion.
Then he broke out. He threw his jacket off. He went on the craziest run we've ever seen. And outdid that by bringing the house down with a shout out to the audience.
The former contestants in the audience were stupefied and with good reason. He's just better than everybody else.
Grade: A+