'American Idol' Pays Tribute To Dick Clark On Thursday's Results Show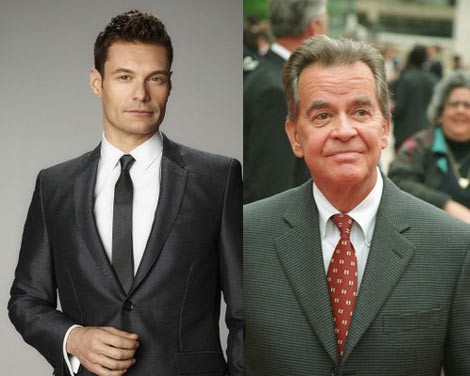 "We can't begin tonight's show without acknowledging the passing of a television pioneer and my dear friend, Dick Clark," said American Idol host Ryan Seacrest to begin Wednesday night's episode of the hit reality show.

"Without Dick, a show like this would not exist," he added. "He will be missed greatly."

The host paid tribute to his mentor once again during Thursday night's results show, this time narrating a short segment which highlighted Clark's contributions to television, including American Bandstand - Idol's predecessor which showcased up-and-coming talent and made household names of artists like Madonna and Prince; and Dick Clark's New Year's Rockin' Eve; which, for 40 years, showcased the world's hottest acts while ringing in every new year.

"He was smart, charming, funny and always a true gentleman.

"He was a remarkable man and left a rich legacy for audiences around the world," Seacrest said.

After the tribute the host introduced the night's musical guest, LMFAO, telling the audience and viewers that the eclectic pop duo would've been perfect for Bandstand.

Seacrest began co-hosting New Year's Rockin' Eve with Clark in 1996, the same year Clark returned to the show after a one year absence due to a major stroke.