'American Idol' Judges Predict A Woman Will Win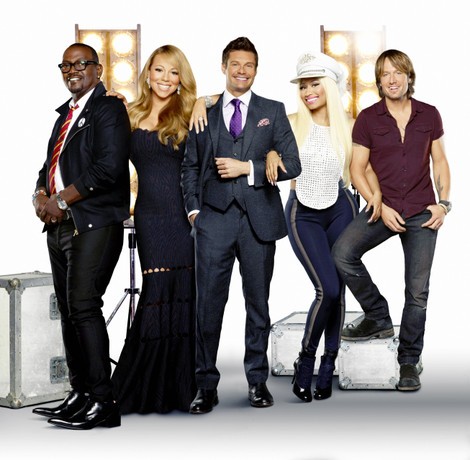 If you're one to bet on reality television, we have two pieces of advice: 1, get help, and 2, it might be the year to back a female contestant on American Idol.
After five straight seasons of a male contestant winning the competition, this season's judges say they think this is the best crop of female performers in a long time.
"Girls, do not disappoint the Dawg. I think it's the girls' year," Randy Jackson told PEOPLE. Nicki Minaj agrees, "The girls are exceptional. I mean, a girl will definitely win this year, I think."
Since Jordin Sparks won in season 6, five white males won the competition - and opted to play guitar on stage as well. The term WGWG, or "White Guys With Guitars," became popular among fans who were hoping for more diversity among the winners. 
Perhaps more worrying for the producers is that the trend of white male singers isn't exactly blowing up on the charts. David Cook went Platinum with his first album (tends to happen when you have a 4 month promotion on FOX), and his second only sold 118,000 copies. Runner-up Adam Lambert is out-selling season 8 winner Kris Allen. Lee DeWyze is apparently working on a second album, after his first could crack the Top 10 Billboard charts. Scotty McCreery's country charm has led him to be the lone exception for the WGWGs, with his debut going platinum. Phillip Phillips' debuted at number 4 and wasn't critically acclaimed.