'American Idol' Gets Renewed - And Downsized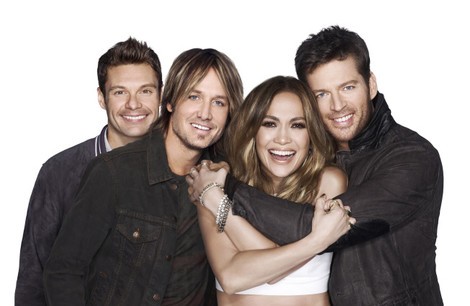 American Idol will return to television once more, but it won't be the same.
Following flagging ratings and an aging demographic (Nielsen reports idol the average age of Idol viewers is over 50), FOX is planning to give the show only one night a week instead of two.
The show already cut down the results episode to half an hour this season, but now its apparent the show's ratings no longer merit a second night.
Fox executive Kevin Reilly said in a conference call this morning, as reported by E!, "I think you'll see a two-night format, at least initially during the audition phase. It's quite likely…we'll end up being a two-hour show on one night for most of its run,"
Ryan Seacrest is signed on for at least two more seasons, but the three judges on the show (Jennifer Lopez, Keith Urban and Harry Connick Jr.) do not have deals that extend past this season.