'American Idol' Finale Mega-Diary: A Note-by-Note Account of Phillip Phillps' Big Win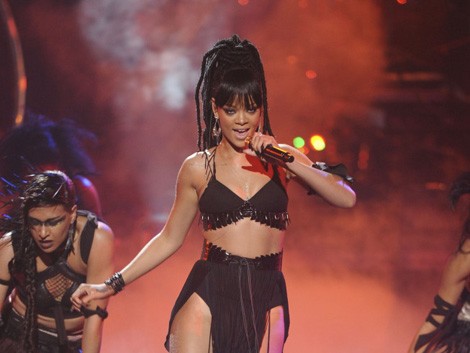 8:44 – If you haven't seen Battleship (and that means you're in the big majority) then you're missing Rihanna delivering this line: "My dad said they'd come. Said it my whole life. He said one day we'd find them, or they'd find us. Know what else he said? He said, I hope I ain't around when that day comes." Yes, she's talking about aliens. Yes, that's a real line from a real movie. In other words, stick to music.
8:46 – Or not. Where does this fall in the pantheon of Rihanna hit singles? "Only Girl in the World" is clearly at the top, followed by "We Found Love" and then "Disturbia". I think this ranks 14th. She's gotta have at least three more better than this. Even if it did have what sounded like a cell phone vibrating sound effect several different times.
8:53 – So Skylar is dressed like a maid at a leather bar. All these ridiculous outfits are making me long for the heyday of making fun of what Adam Lambert was wearing on every show.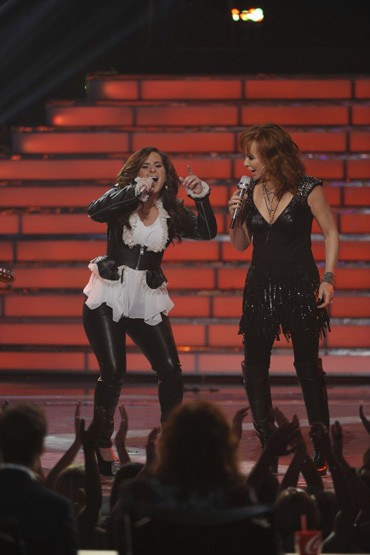 8:56 – Sorry, fell asleep watching that Skylar/Reba performance.
8:58 – Stayed asleep during that lame Steven Tyler package.
9:00 – I think Simon Fuller kind of undermined Jessica Sanchez on the finale. He chose for her a Whitney song which meant she couldn't repeat Whitney by singing this again during the competition. This should have been the clear choice for her second song on the final performance show and it got stolen from her.
9:01 – Nothing says "hip" and "current" quite like a Neil Diamond medley. Why is this show losing young viewers again?
9:05 – Did you know that Neil Diamond's last name is actually Diamond? And that his middle name is Leslie? Yes, I'm so bored by this medley that I'm looking up Neil Diamond facts on Wikipedia.
9:12 – I think my favorite feature of celebrities is seeing their uncomfortable-looking bodyguard sitting stonefaced next to them. Check out the behemoth near Jason Derulo. He looks like he'd rather be getting a root canal.
9:13 – Do you think Randy gets nervous when the producers are talking about "shake-ups" next season and then they deliver a package mocking how he's boring and never says anything original? Though I think the chorus singing the phone book is actually a pretty solid comedy moment. Maybe Randy's banality has been made worthwhile.
9:15 – Another sequined jumpsuit. This one's baggy though. Should I grab some Umbro stock too?
9:15 – So that's what happened to Li'l Jon. I was wondering about that.