'American Idol' Alums Ace Young And Diana DeGarmo Wed In Los Angeles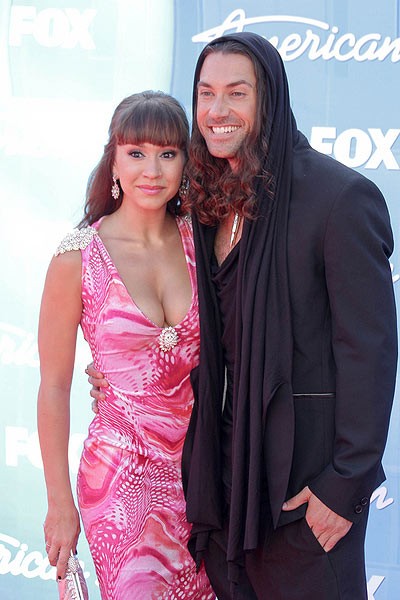 Former American Idol contestants Ace Young and Diana DeGarmo tied the knot at the Luxe Sunset Boulevard Hotel in Los Angeles, Calif., on Saturday.

The couple were engaged on live TV during the season 11 finale of Idol in 2012, when season five finalist Young got down on one knee and proposed to season three runner-up DeGarmo. They started dating in 2010 after starring together in a Broadway production of "Hair."

"I felt that this would be the perfect place to ask a simple question," Young told host Ryan Seacrest before asking DeGarmo to be his wife.

"I love you to death. You're my best friend. I want to make this last forever and I will do anything in my power to have the most imaginable and amazing life together if you will have me," he said to DeGarmo, who accepted his proposal.

"I'm so speechless right now," she said afterward.

The couple wed in front of 250 guests, according to E! Online, including past Idol alums Elliott Yamin, Michael Johns and Kevin Covais.

Diana's brother David, an armed forces serviceman stationed in Afghanistan, returned home to surprise her and walk her down the aisle.

"It took every ounce of strength I had not to burst into tears," she told E! News. "When we turned the corner and I saw Ace at the alter it was beautiful."

Ace added, "I was crying before I even saw Diana walk around the corner."

The couple shared their first dance as husband and wife to the song "I Do," which they co-wrote and recorded together, during their reception. Lyrics from the song were also featured on the customezed tuxedo the groom was wearing.
"Thank you EVERYONE for all the beautiful tweets and well wishes! You all ROCK! I and SO EXCITED to be with @DianaDeGarmo :-)" Ace tweeted.