'American Hustle,' 'Her' And '12 Years A Slave' Top Producers Guild Nominees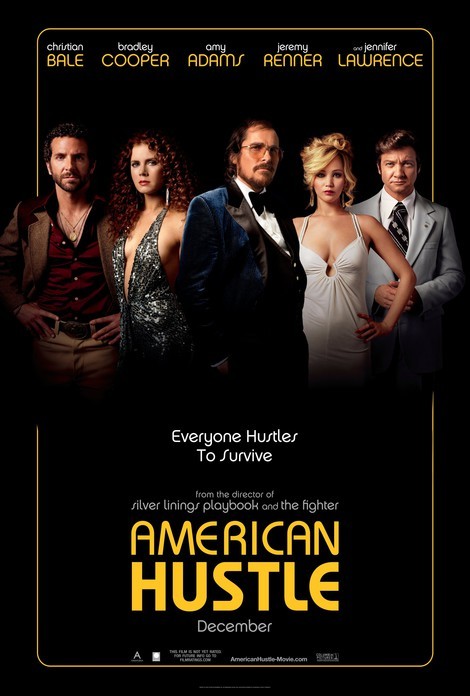 American Hustle, Her and 12 Years a Slave are among the top films of 2013, according to the Producers Guild of America, which announced its list of nominees for the 25th annual Producers Guild Awards on Thursday.

The three films, along with Gravity, The Wolf of Wall Street, Blue Jasmine, Captain Phillips, Saving Mr. Banks, Dallas Buyers Club and Nebraska were all given a strong Oscar boost as they were announced as the nominees for the 2014 Darryl F. Zanuck Producer of the Year Award.

The films that make the short list of nominees each year usually go on to land several Golden Globe and Oscar nominations.

Since the first PGA Awards in 1989, 75% of the films that have won the Zanuck award have gone on to win Best Picture at the Oscars. The last six PGA winners have won best picture, including Ben Affleck's "Argo" last year.

This year's nominees in the animated films category include "The Croods," "Despicable Me 2," "Epic," "Frozen" and "Monsters University."

"30 Rock," "Arrested," "The Big Bang Theory," "Modern Family" and "Veep" are all nominated for The Danny Thomas Award for Outstanding Producer of Episodic Television (Comedy); and producers of "Breaking Bad," "Downton Abbey," "Game of Thrones," "Homeland" and "House of Cards" will vie for the Norman Felton Award for Outstanding Producer of Episodic Television (Drama).

The 25th annual Producers Guild Awards will take place at the Beverly Hilton on January 19.

See the full list of nominees at producersguild.org.