'American Horror Story: Coven' Theory Of The Week - Is Queenie Really Dead?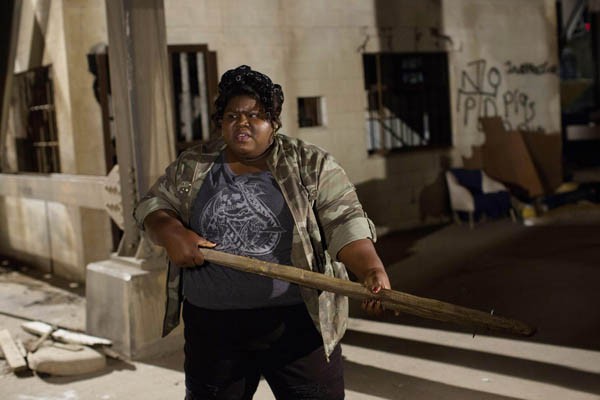 The wait is long for a new episode of American Horror Story, so in order to quell my (and yours of course) longing for new material, I'll be checking in periodically with some theories, quandaries and reflections on Coven, so far.
Last week's brilliant episode, "Head" ended with a shocking and devastating final sequence that found Marie Laveau's entire tribe decimated by Hank: the witch hunter. Most devastating of all, they killed Queenie! Worst of all, it appears that she is actually dead, not Coven dead, but dead dead. Say it isn't so. Queenie is a truly interesting character and her journey has been so much fun to watch, from her tough and sassy demeanor which concealed her loneliness, to her unexpected friendship with Delphine. Now, death hasn't really meant much on the show, since every important character that has "died" has been resurrected, (gotta love those powers of resurgence), or brought back as a ghost, so Queenie's death isn't necessarily definite. But there is a sense of finality that plagues this final moment that is inescapable, which makes me believe that time is up for our favorite voodoo doll.
First of all, it's about that time in the season that the stakes start getting higher and more meaningful. With only four episodes to go in Coven, the narrative is ramping up and nearing its end, which is when all the shit hits the fan. Looking back at previous seasons, this is when things start getting insane and characters start dropping like flies. It is in the tenth episode of Murder House, "Smoldering Children" when it is revealed that (Spoiler Alert!) Violet is dead (the first of the Harmon family to succumb to the house's evils), even though major clues were dropped beforehand. And episode ten of Asylum, "The Name Game" brought us the death of two major characters, Sister Mary Eunice and Dr. Arden. The confirmation of Queenie's likely death would fit in to the established narrative structure of the series. Will the tenth episode of Coven continue the show's death march?