'American Horror Story: Coven' Recap: 'The Axeman Cometh'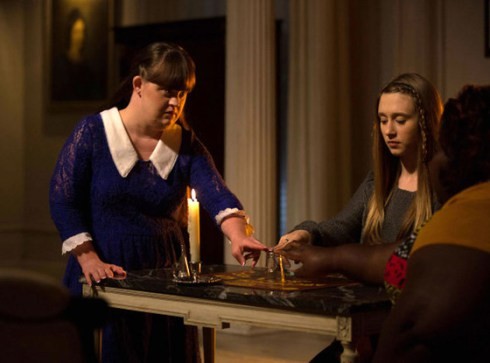 Wednesday night's episode of American Horror Story:Coven was the CRAZIEST episode by far this season! SPOILER ALERT!!! If you haven't seen the episode, you need to go home right now and watch it because it was 60 minutes of brilliant television!
Just when you think the episode is over- it's not…and it unleashed a handful of new secrets. A lot of questions were answered last night so let's get right into it.
The Axeman
The episode opens up to New Orleans in 1919, the city has a dangerous serial killer/jazz fanatic lurking the streets, he's out to get women with his axe, especially women who aren't fans of the jazz. The Axeman reports to the local newspaper that he's going to kill anyone that isn't playing jazz music- so of course these sassy witches at Miss Robichaux's (the cven used to be jam packed with practicing witches) decide to defy the Axeman and play opera instead. When he walks by the  gated entrance way, he finds the gate a little open and decides to walk in. The house is quiet; he walks up to one of the bedrooms, where one of the witches (Meryl Streep's daughter) is using her tarot cards. She unfolds the last card that has a picture of death, just when Axeman swings his axe, the witch disappears and reappears behind him, she stabs him and then the rest of her sassy sisters emerge from the darkness and continue to stab the Axeman…killing him. Or so we think.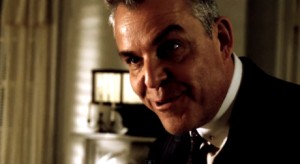 Zoe's Putting In Work
Zoe is determined to figure out what happened to Madison, and since the older women don't seem to be protecting them- Zoe makes it clear to Nan and Queenie that they need to protect themselves. When Zoe's searching through Madison's things, one of the bottles goes flying into the closet and points to a secret hole in the wall. In there, Zoe finds an old spirit board. When she brings it to Nan and Queenie, they both refuse to play along because everyone knows nothing comes out of weejie boards. Zoe convinces them, reminding them they are one of the last witches and they need to protect each other - even if that means finding out where their other witch sister has disappeared to. The spirit board connects to a spirit in the house; he introduces himself as The Axeman. As if the name doesn't scare them off, Zoe continues asking questions- like where is Madison? The spirit replies 'attic'. Zoe goes up to the attic and finds Madison's dead body in the room. After a brief struggle with Spalding (he can't fight), Zoe brings up the other girls and they start asking him questions- like who killed Madison? Nan can read his mind, so it's the only way to hear what he's saying. He obviously covers up for Fiona and tells the girls that he killed her. Zoe doesn't believe it, Spalding's been around witches for a very long time, it wouldn't surprise her that he's learned some tricks along the way.
At Misty's cottage, she's enjoying her isolation with some more Stevie Nicks until Kyle (Frankenboy) shows up at the door. He's all dirty so Misty decides to bathe him. During the bath Kyle has flashbacks of his mother abusing him and starts to freak out. He runs around her cottage naked- screaming (more like grunting), smashing things, and he grabs Misty's cassette player and destroys it. That's it, Misty's had enough- just then Zoe shows up. Misty is pissed off, which is surprising coming from her because she's always in the weird hippy relaxed state. Anyways, Misty tells Zoe to get Kyle out of there…'He broke Stevie'. But Zoe has a plan, and it requires Misty!