America Ferrera Visits Troops In Iraq

Newly-engaged America Ferrera has visited U.S. troops serving in the Middle East as part of a morale-boosting charity trip. The former Ugly Betty actress and her fiancé Ryan Piers William jetted out to Iraq earlier this month to spend time with soldiers stationed there.

The star signed autographs and posed for pictures with the service men and women in conjunction with The United Service Organizations (USO) before flying straight to Scotland this week for the Edinburgh International Film Festival. And Ferrera admits the experience was made more poignant because of her role in new movie The Dry Land, in which she plays the wife of a soldier who has recently come home from war.

Ferrera tells WENN, "We actually flew from Iraq to Edinburgh. It was a really incredible experience especially having spent a couple of years working on The Dry Land... So then going to Iraq and meeting these soldiers and knowing in the back of our minds what struggles lie ahead for them coming home... Having those conversations with them, a lot of them were open to talk to us about their time there..."

"It was really interesting to be welcomed by them. We were very well received and they were grateful for the distraction and (it was) kind of a little bit of homecoming to them. We were just grateful to have that experience and be in an environment and gain a lot of perspective that most people will never have."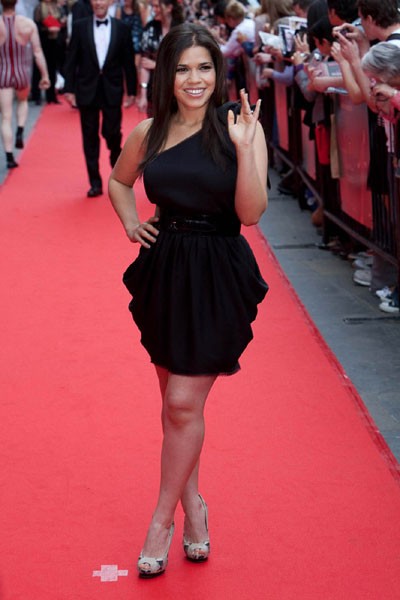 Click Here For More America Ferrera Pictures