America Ferrera Isn't Ugly, Betty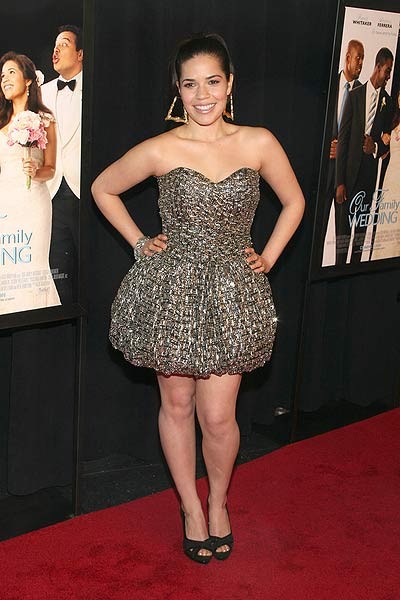 America Ferrera looked quite glamorous at the "Our Family Wedding" premiere in New York City last night in a black and silver cocktail dress with Louboutin stiletto heels.
The film centers on an interracial marriage (Ferrera and Lance Goss) and the mayhem that ensues between the two families.  When the couple returns from college and too suddenly announce their marriage plans, they soon discover that their fathers (Carlos Mencia and Forest Whitaker) - two highly competitive over-the-top egos - can wreak a major amount of havoc on their special day.
America was recently featured in our "Underappreciated TV Stars" article. She rose to TV fame as the titular character on the ABC comedy "Ugly Betty" but has also starred in films such as "The Sisterhood of the Traveling Pants" and "Real Women Have Curves."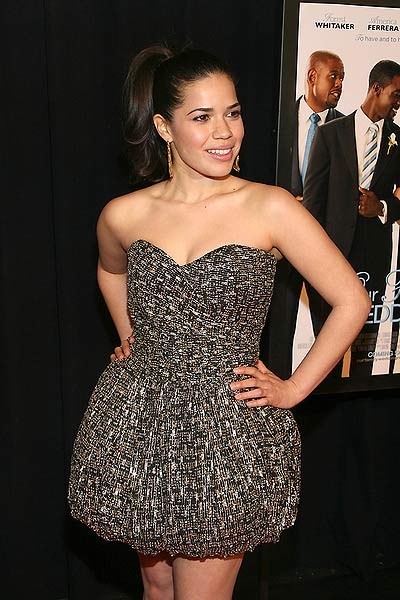 ^ click for next image ^
Click the pics for larger images:
- Click here for more America Ferrera pictures! -