America Ferrera Applauds Obama's New Immigration Order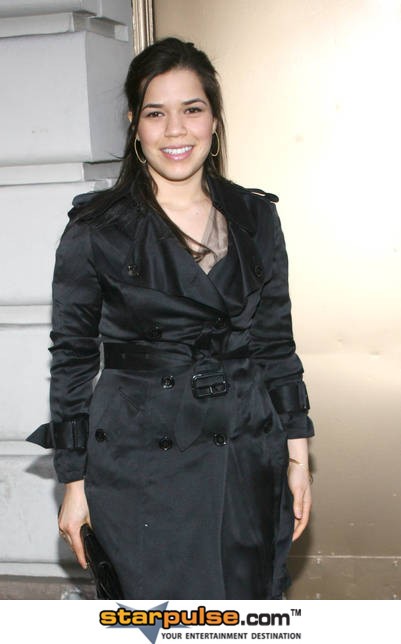 Actress America Ferrera has heaped praise on President Barack Obama's deferred action plan for immigrants, insisting the policy will change lives for the better.

Earlier this month, Obama issued an executive order which would allow the children of unauthorized citizens to remain in America without fear of deportation, obtain work legally and apply for a driver's licence.

The politician's efforts have been applauded by Ugly Betty star Ferrera, who met with dozens of young illegal aliens as research for a recent role on TV drama The Good Wife.

She tells CNN.com, "I was elated when I heard the news (because)... I had actually spent some time on the ground in Arizona meeting with a lot of young Latinos, many of them who are the dreamers: the young kids who would be the beneficiaries of the... legislation that Obama just passed.

"I was deeply impacted by the stories that I heard from the 17, 18-year-old kids who didn't find out that they were non-documented citizens until they were 18, until they had been accepted into college with scholarships and then had to produce paperwork. It was just then that their parents finally broke the news that they weren't actually born in this country and didn't have the proper documentation to accept scholarships and enjoy the opportunities that they worked so hard to receive... (So) I was overjoyed. I knew immediately that those are real lives that have now changed..."

However, Ferrera hopes Obama and his fellow politicians will be able to build on the legislation in the near future to help other illegal immigrants too.

She adds, "Is it as far reaching as we want it to be? No. But it's a start, and I think that it went a long way in the Latino community to feeling acknowledged and heard."