AMC Unveils 'BMC', A New Online Destination Streaming Classic B-Movies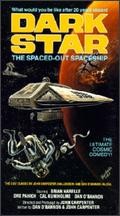 AMC brings film fans a new online destination for B-Movie classics with the launch of BMC (for "B Movie Classics"), a go-to website for films from the "Golden Age of Hollywood."
BMC's online movie collection - part of the network's extensive library of iconic films - is unprecedented in size and scope for the website and features a diverse selection of genres from action/adventure and comedy, to sci-fi/fantasy and horror. Now live at
www.amctv.com/b-movies
, fans can stream all 27 B-Movies in full-screen, with more titles to be added in the coming months.
The complete BMC film line-up includes the following 27 titles:
Assassination In Rome
(1965)
Asylum
(1972)
Carnival Of Souls
(1962)
College Girl Murders
(1968)
Corridors Of Blood
(1959)
Creation Of The Humanoids
(1962)
Dark Star
(1974)
Dragstrip Girl
(1957)
Dynamite Joe
(1968)
The Hellfire Club
(1960)
Hercules Unchained
(1959)
The Horror Of Party Beach
(1965)
How To Make A Monster
(1958)
Invasion Of The Neptune Men
(1961)
Motorcycle Gang
(1957)
Planet On The Prowl
(1966)
Reform School Girl
(1957)
Rock All Night
(1957)
The Ruthless Four
(1968)
Saga Of The Viking Women
(1957)
Shake Rattle & Rock
(1956)
A Swingin' Summer
(1965)
Teenage Caveman
(1958)
Terror Beneath The Sea
(1966)
War Of The Colossal Beast
(1958)
What A Carve Up
(1962)
Suicide Battalion
(1958)