AMC Cancels 'The Killing' Again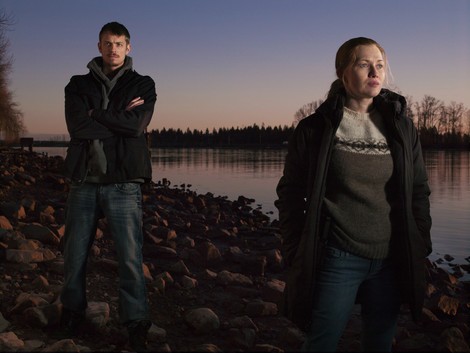 AMC has canceled "The Killing" for a second time. The series, which is based on a hit Danish crime thriller, was first axed in 2012. Network execs revived it after striking a deal with Netflix.
Low viewership led to its cancellation. The show drew 1.5 million viewers during its third season summer finale, which was significantly lower than the record 2.7 million viewers that tuned in when the program first premiered in 2011.
Fox Television issued the following statement: "Fox Television Studios is extremely proud of all three seasons of The Killing... (We are) immensely grateful to everyone involved with this moving series: our brilliant cast, led by Mireille Enos, Joel Kinnaman and season three's Peter Sarsgaard, our stellar executive producer, Veena Sud, a remarkable writing and producing team, and a tireless, dedicated crew. Most of all, (we thank) the terrific fans of The Killing, who communicated their appreciation for the show throughout its run."
Mireille Enos and Joel Kinnaman starred in the thriller, which centered on three distinct stories around a single murder including the detectives, the victim's family, and the suspects.
Many viewers stopped watching "The Killing" after the first season because the show failed to reveal who killed Rosie Larsen.