Amber Rose Copies Kim Kardashian's Look - Who Is Hotter?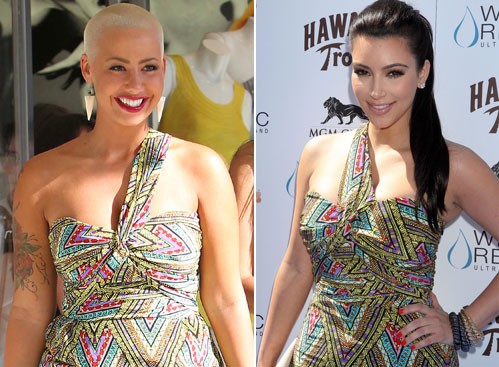 Amber Rose showed off her curves in a short dress while leaving the Intermix store in Beverly Hills on Thursday. Kim Kardashian wore the same Mara Hoffman tribal-print dress on April 16 while celebrating the official Grand Opening of Wet Republic in Las Vegas.
The platinum blonde reportedly had a run-in with her former flame, Kanye West, at this year's Coachella music festival. Amber is allegedly dating rapper Wiz Khalifa.
Meanwhile, Kim is hoping for an engagement ring from her basketball star boyfriend Kris Humphries.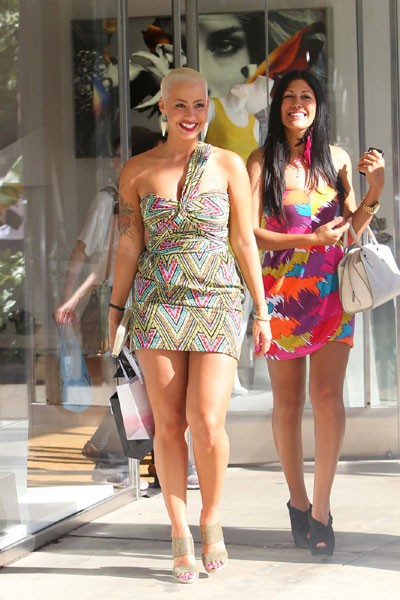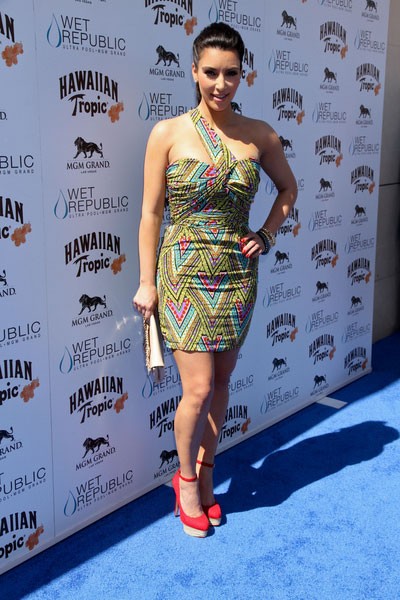 Click for more great Kim Kardashian pictures: